Using Glazed Partitioning within your Office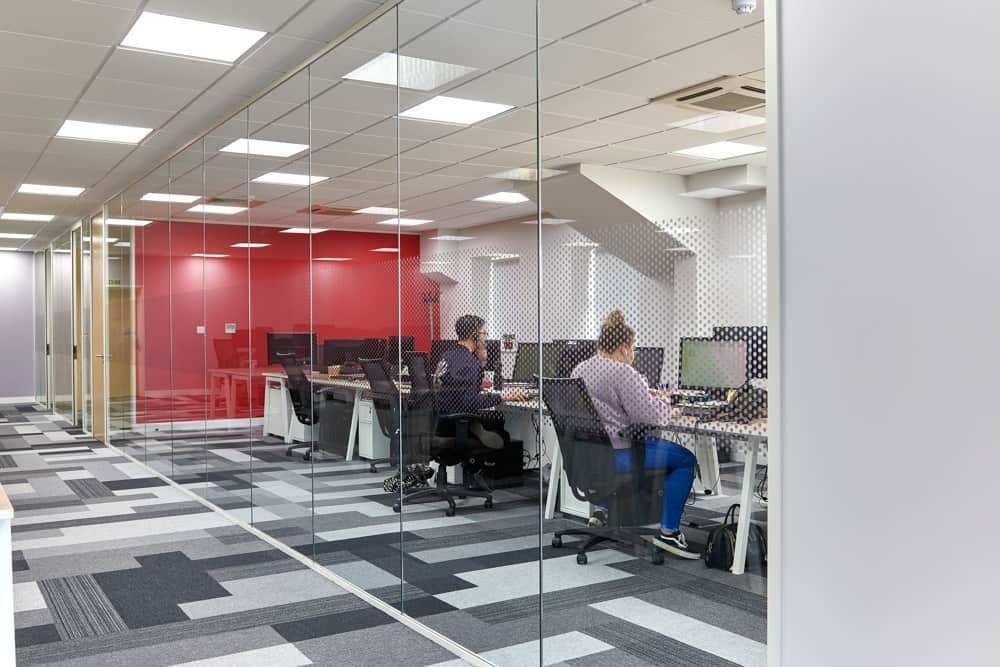 Open plan offices are common place, due to the benefits gained through the collaboration between individuals and departments, and being able to offer a healthier environment from better ventilation.
As a result, we are often asked for a solution to keeping the open plan look, feel and benefits, with the addition of smaller break out areas, meeting rooms or individual offices.
As a solution to this, we like to recommend the use of glazed partitions, especially within open plan areas. Glass is ideal for letting the light flow between environments, improving the perception of space.
One advantage to using glass is that you can use manifestations to control how much light you need to flow through the space or the amount of privacy you need within a room. Manifestations can also be used to incorporate branding, feature designs or add colour onto the glass.
Another benefit to using glass partitions is having the option to use different lighting and floor coverings within these spaces, which can been seen across the open plan office, adding different layers of texture and improving aesthetics.
Our Design Team at Meridian Interiors would like the opportunity to discuss how you could benefit from the use of glazed partitioning within your office facility.