We have all pondered how the office will change in the next ten or twenty years. Even in the last decade alone, technological advancements have transformed the way the traditional workplace is set up. And in the last year in particular, Covid-19 had again altered the hybrid needs and functionality of our everyday work set-ups.
At Meridian Interiors, we are used to hosting and accommodating a whole range of weird, wonderful, wacky, and outright cool features and designs. But we had asked ourselves what kids and the next generation would request if they were the ones to design their workplace of the future… so we did exactly that. Our design team have since mocked up the official workplace of the future taking into account all the bespoke requests and popular features.
Paul Dawson, Director at Meridian Interiors, comments:
"It's really interesting to see what features make up the office of the future! Our most popular feature, interestingly, has been garden space and flowers in the office. Over the last year, we've all spent more time outdoors than ever. Couple this with the psychological benefits linked to greenery and outdoor spaces, it's no surprise to see this become prominent in everyday working life.
Similarly, some more modern features like pet facilities, wellness areas and YouTube rooms cropped up in the children's designs. Not only is this reflective of the changing workspace skill sets and environments, but also developing rooms alongside school and educational settings that this next generation of office workers currently spend their days in. It has been really fun designing this and listening to children instead of clients; we're intrigued if we'll get a real-life request with slides and pet pens in the next decade!"
Here is how offices will look according to the next generation: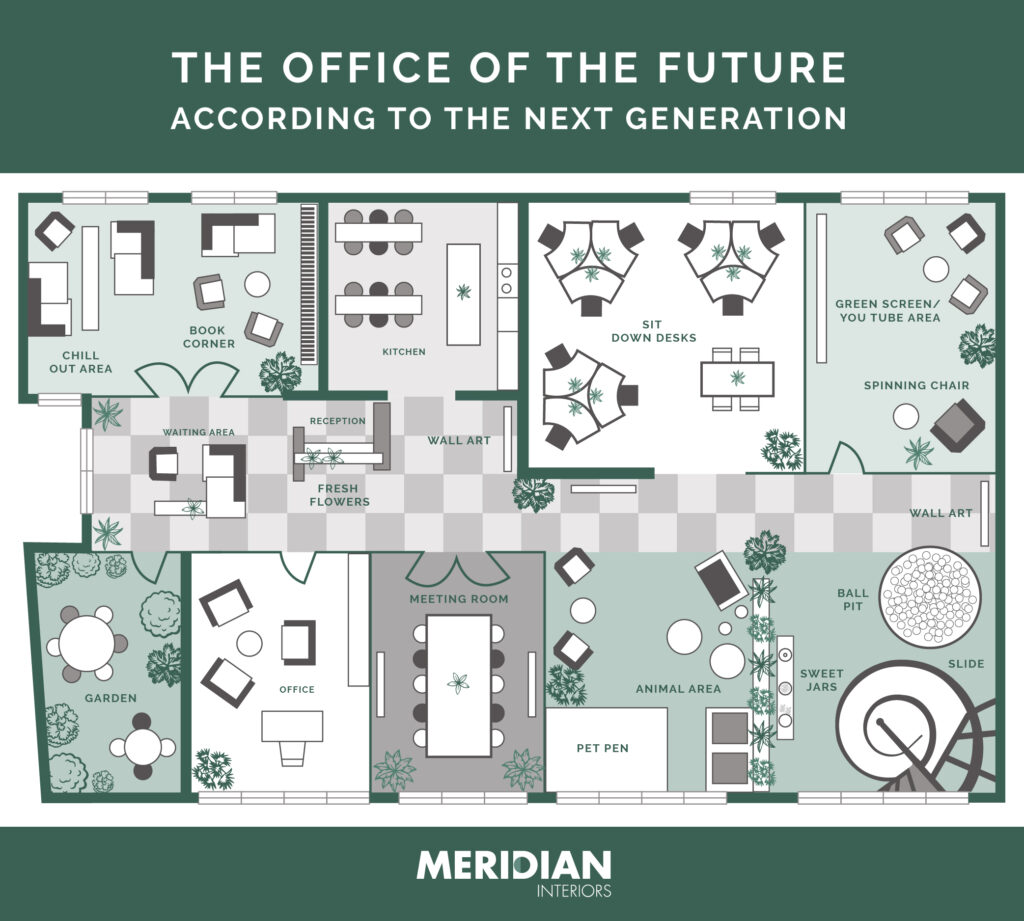 The sketches
Meridian Interiors asked children around the UK to send in their ideal workplace for when they grow up, and here some of the best designs that featured in the final office of the future design.
With permission from families, we share with you the winning sketches…
Harrison, aged 9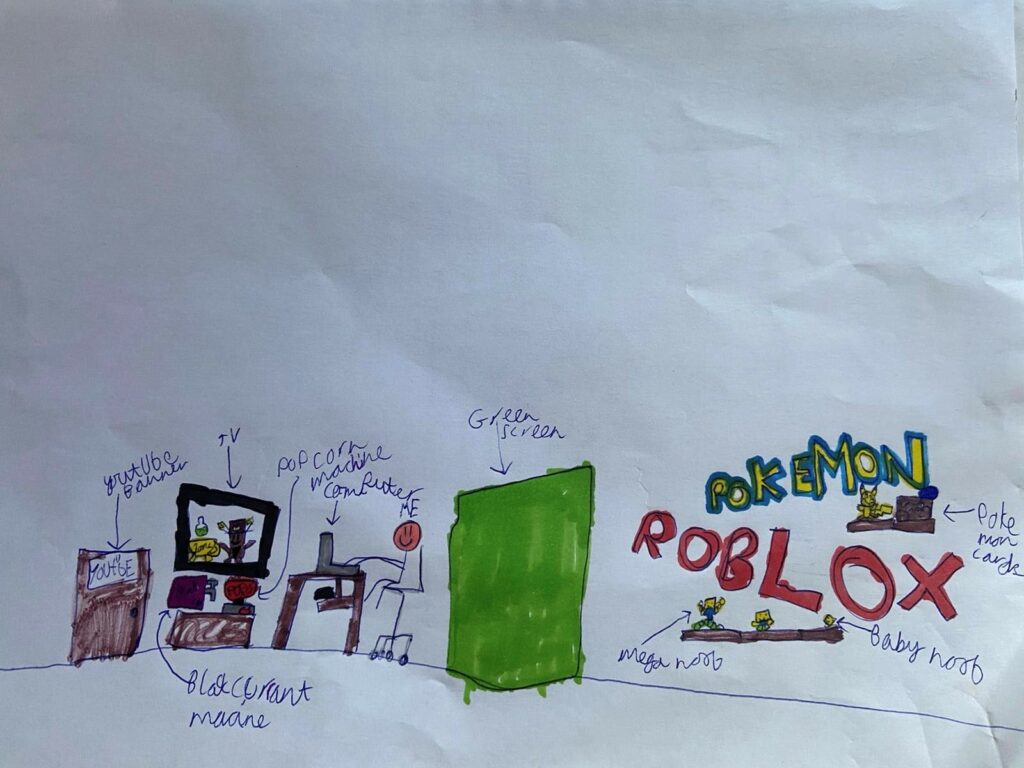 Maddy, aged 10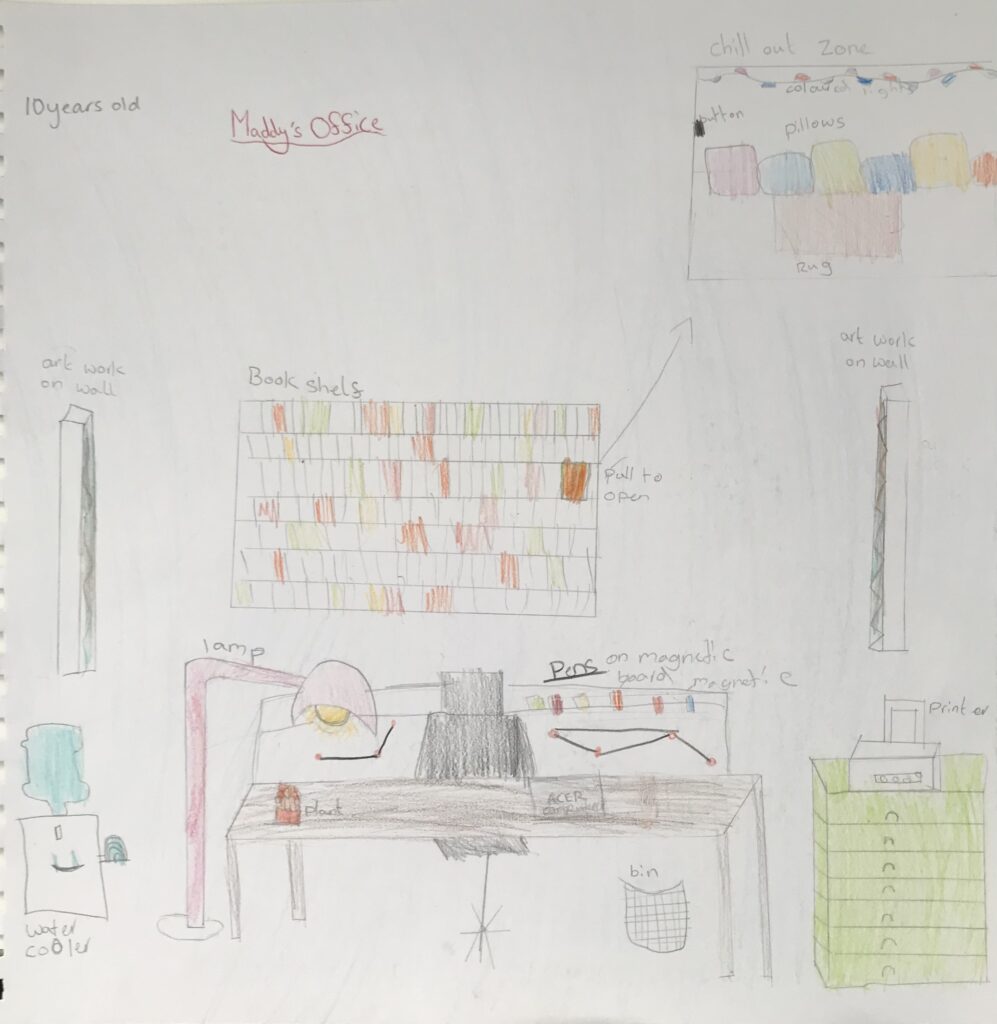 Harvey, aged 5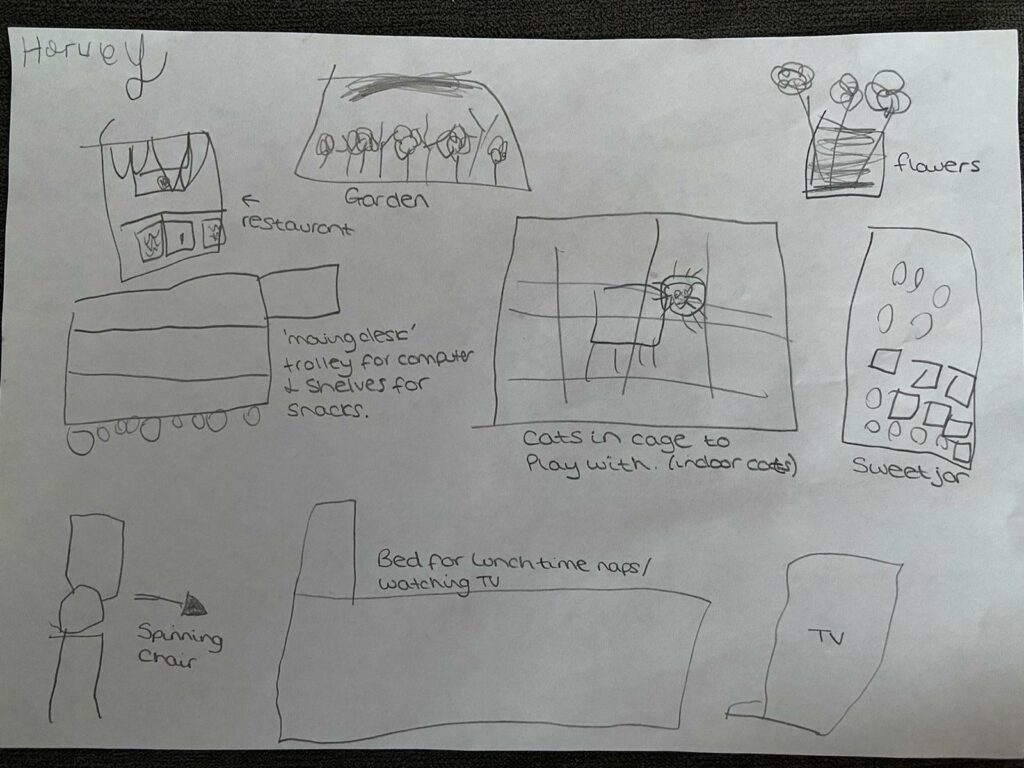 Harrison, aged 8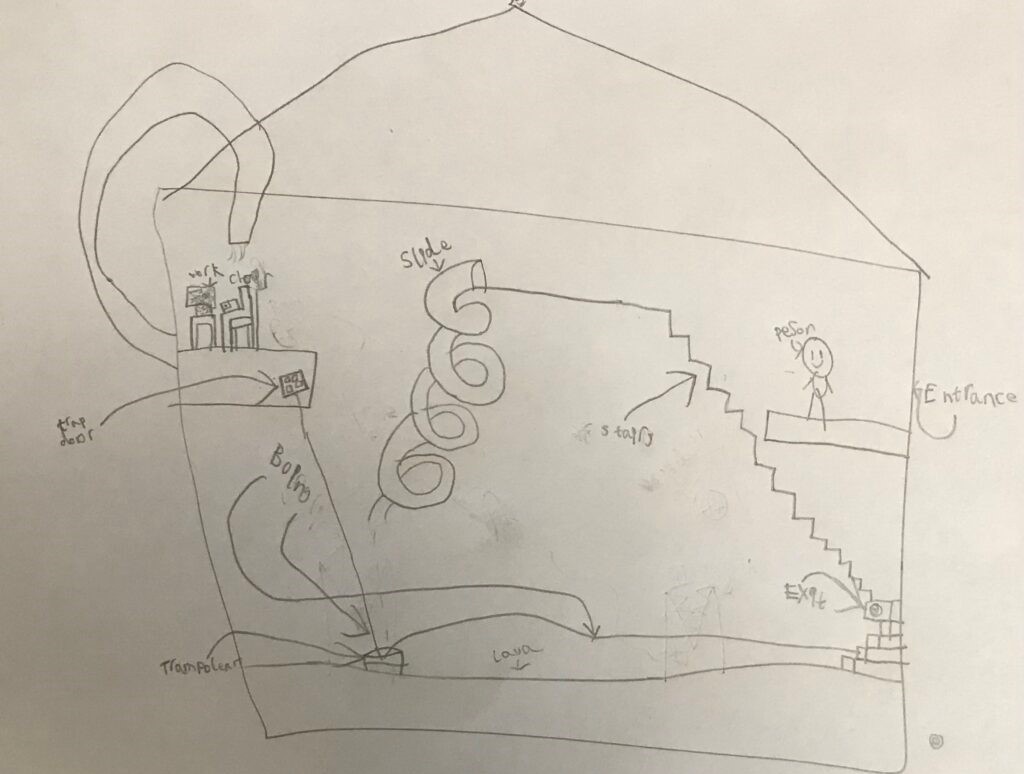 Alyssa, aged 9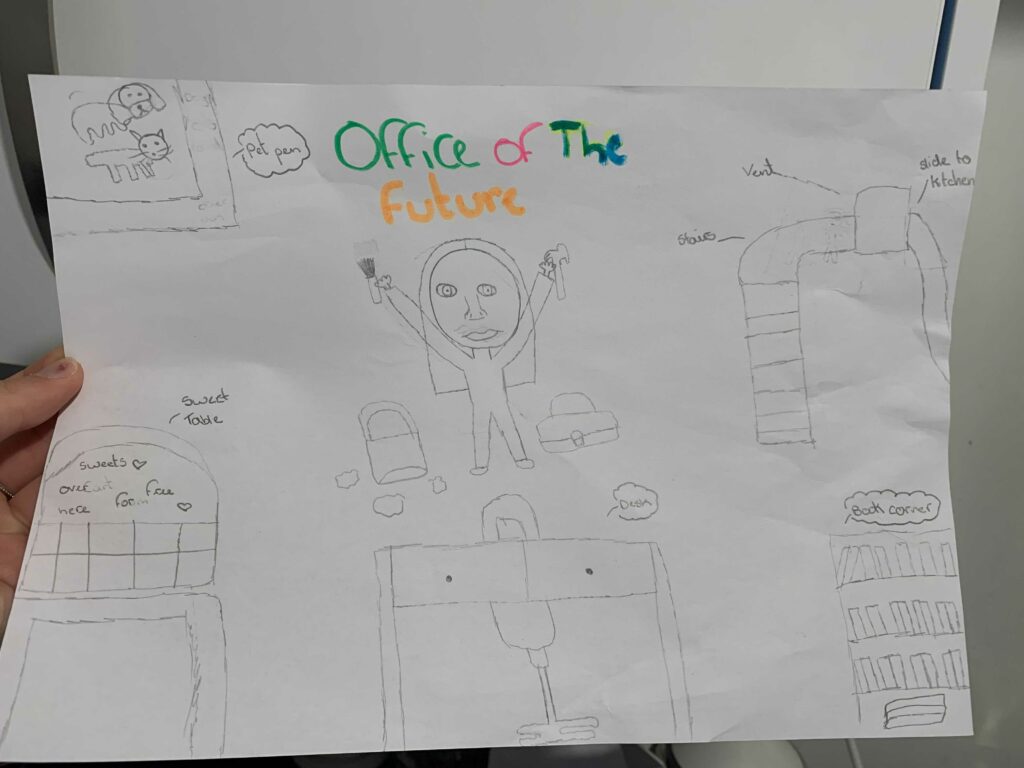 A big thanks to everyone who created sketches! We hope you like some of these fantastic concepts as much as we do!