The 3 Benefits of a Sit-stand Desk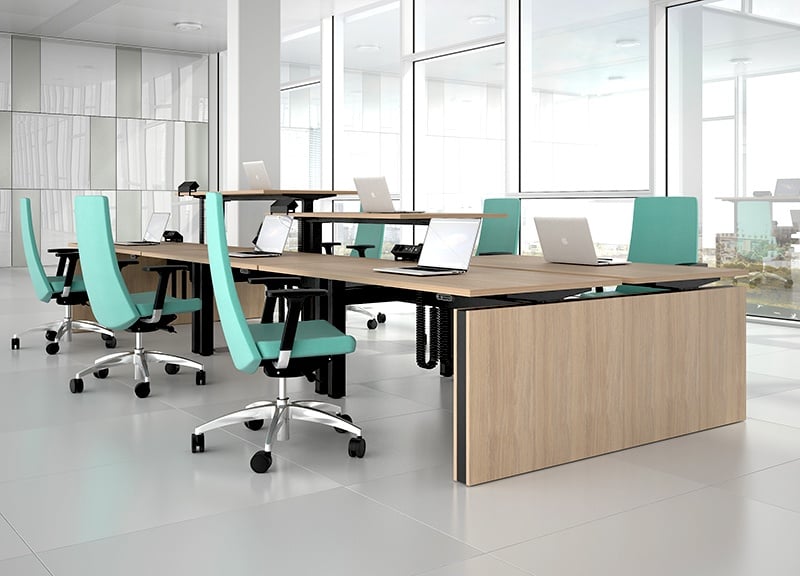 The BBC noted last week standing desks, which enable workers to adjust their position at work, may boost productivity, improve alertness, and help maintain focus through the day. But it's not only productivity that can be improved; sit-stand desks can also provide health benefits.
Studies have shown that sitting down for long periods of time can have a negative impact on our health, which directly translates to the workplace. The average office worker spends 35-40 hours per week sitting at their desk, making it a big issue in today's increasingly health-conscious environment. Enter the sit-stand desk!
Benefits of sit-stand desks:
1. Good for productivity and focus
Amongst the health benefits, there are workplace improvements too. In some offices, sit-stand desks can increase productivity by up to 46%. Which makes for a solid investment in our books!
2. Standing is good for you
One thing studies are clear about is that long hours of sitting are linked to musculoskeletal disorders such as RSI, as well as obesity and diabetes. Therefore, standing for part of the day can help alleviate the symptoms and is actively good for your health.
3. Breaks up the day
The first and most obvious benefit of sit-stand desks is the ability to break up the day, whilst still working. You can effortlessly switch between sitting and standing during the workday without the need to take constant breaks.
All-in-all, sit-stand desks can offer a great range of benefits to a workplace and are certainly worth investing in. If you are interested in providing your office with sit-stand desks, get in touch with us at Meridian. You can choose from different leg options: T-Leg and panel leg, and different finishes: Beech, White, Walnut, White Oak and more. Helping find the perfect option for your office.