The benefits of encouraging staff to use breakout areas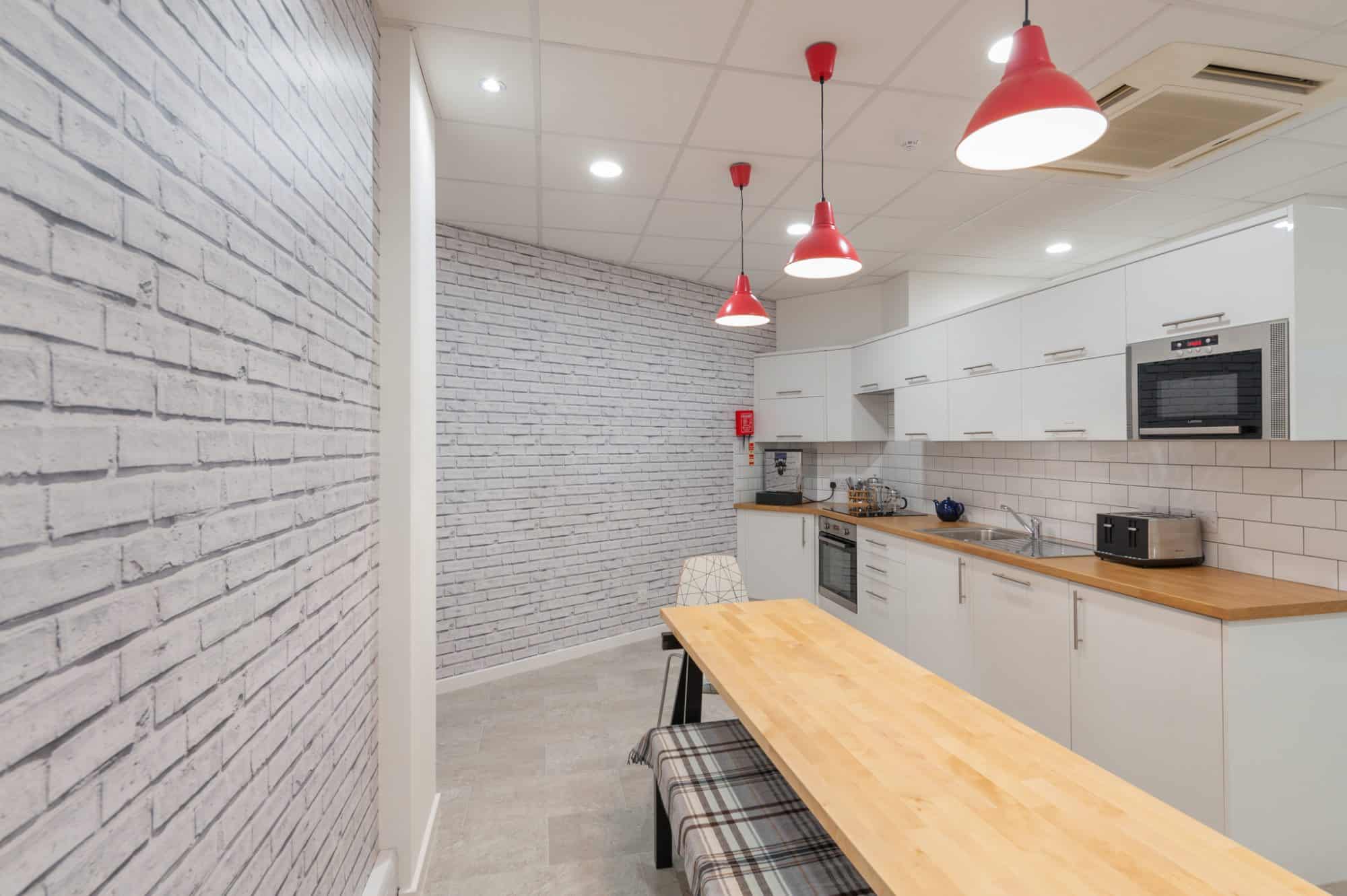 Legally, people employed in the UK are entitled to 20 minutes of rest in a six-hour workday. Staff and employees alike are encouraged to use breakout areas to recuperate and de-stress. However, many workers state they don't always use that 20 minutes, with some not taking a break at all! A proper Office Refurbishment & fit-out service can help not only improve creativity and wellbeing, it can also improve productivity: helping that all-important bottom line.
An improved overall wellbeing
Staff need to take time and recharge during a regular workday. Stress and resulting health concerns like anxiety and stiffness are avoided by using breakout areas for nutrition and pressure relief. Taking breaks regularly throughout the workweek is a good habit to adopt, promoting self-care. This has enormous benefits for a person's physical and psychological health. According to Bupa, their survey of 2000 employees shows 30% of workers who skip lunch felt ill by the afternoon. A further 40% claimed dampened productivity and 52% state low mood. Therefore, taking breaks are important in both physical and psychological aspects.
Moreover, detaching the eyes from a glaring computer screen for a while helps eyesight, reducing headaches. Moving away from the desk and correcting posture lessens the impact of the common slouched sitting position. Sedentary behaviour is lessened, helping negate risks such as musculoskeletal discomfort, metabolic syndrome, type II diabetes and cancer.
A productive working environment
Working hard doesn't directly correlate to high productivity. This misconception occurs due to employers' attitudes and the rat race to securing a bonus or promotion. Confinement to a desk without sufficient down time and nutrition intake reduces productivity, despite spending longer on tasks. This suggests taking a break at work is imperative for getting stuff done! Be it a lunch/smoke break, they boost productivity, psychological wellbeing and performance.
In fact, stress, anxiety and poor performance stem from overworked staff. Therefore, it is in a company's best interests to encourage staff to use breakout areas to enhance performance and job satisfaction.
Encourage breaks; exploit the tremendous benefits by revamping the breakout area with our quality Office Design. The ideal retreat is essential for a needed desk break. Encourage colleagues to break for lunch and discuss the benefits of doing so. Most importantly, lead by example and take a break yourself!