What are the Golden Rules of Office Design?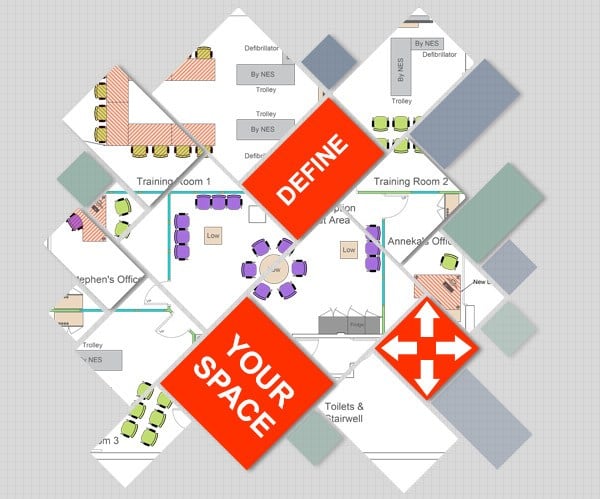 Whether you are struggling with the limitations of an existing office set up or are about to move to new premises, ask yourself – or your office design team – if you have worked through all of these 'golden rules'.
1) Rethink your space
This is your chance to be practical, but also creative. Go back to basics. Ignore how your office is set up now and look at the basic square footage available to you. Then think 'out of the box'.
Look at the ceiling height… Could you accommodate a mezzanine level for storage or extra office space? Or could you take down partitioning and/or remove a corridor to create a larger open-plan area?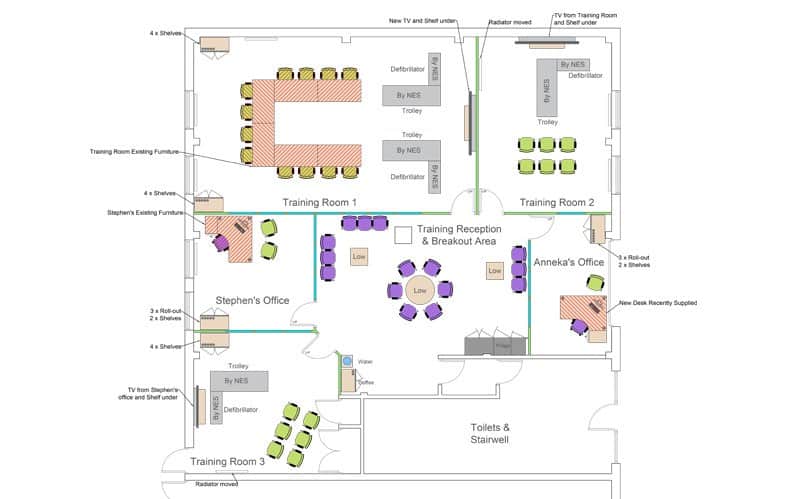 2) Define the areas needed for different activities
Beyond the obvious office space – open plan and individual offices – consider meeting rooms or meeting areas, reception and visitor seating, the server room, tea points/kitchens, WCs (and disabled WCs) and any recreational areas you may need.
Create your 'wish list' – you can always pare it back later, but with a bit of reconfiguration, you may find there's a way to deliver every element within the space available to you.
3) Plan for now
The general guidance for the average square footage per person in an office is 150 sq feet – it is basically the space needed for any individual to work comfortably. However, if space allows, this can extend to 250 sq feet.
Beyond this, other factors to consider when space planning are such elements as desk size, office storage, power supply availability, data cabling, and space for walkways/stairways.
4) And plan for the future
As far as space planning for the future goes, you need flexibility first and foremost.
Could you fit in another 10 office workstations if you needed to – with their associated storage requirements and access to a power supply? (View our solution for client Airdri.)
Do you have the flexibility to quickly re-define spaces, turning a spare meeting area or photocopier room into additional office space for example? Free standing acoustic screens may be one easy way to achieve this.
These possibilities need to be factored in.