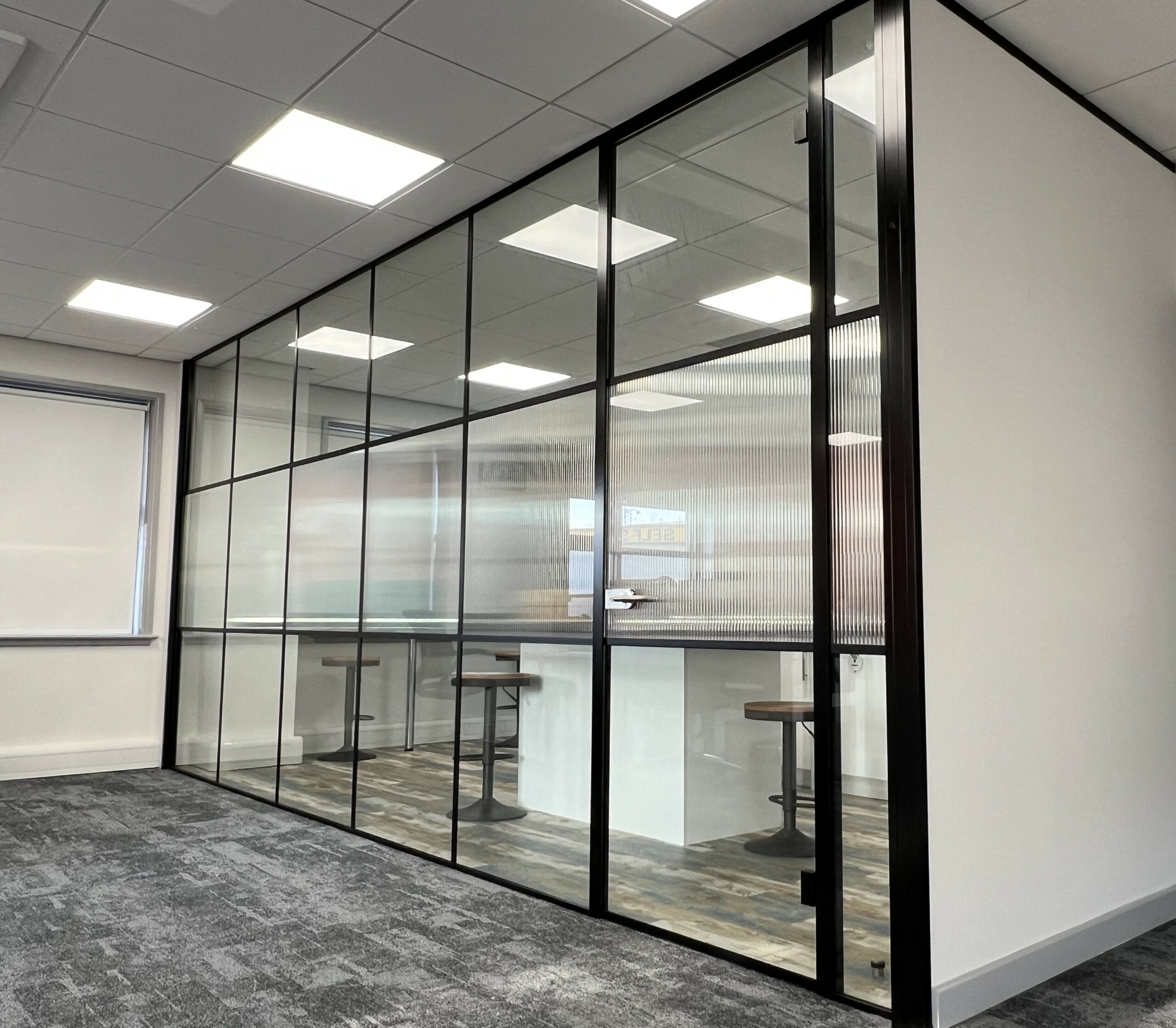 Office Refurbishment in Oxford – Plyable
Finding the Meridian Interiors website, via a google search, Plyable got in touch with the office refurbishment and fit-out specialists in Milton Keynes. Having outgrown their existing space, Plyable were looking to expand and found a new building to make their own. The new workspace needed a full category A fit-out, as it was an empty shell.
Working with Meridian Interiors, it was established that Plyable needed a workspace for 20-25 employees, to include meetings rooms, a boardroom, a shower area for staff cycling to work, a new kitchen and break-out area, as well as air conditioning, new blinds and decorating. 
Meridian's team presented space plans, mood boards and product samples along with an in-depth specification to Plyable, who wanted to create a young and modern team culture within their new workspace. 
In preparation for this fit out, Meridian and Plyable worked together to prepare a space plan utilising the existing building's features, the HSE's 11m3 rule and team synergy, to ensure the most efficient and cost-effective scope of works was developed.   
The main office spaces on both the ground floor and first floor were kept open planned, with full-height crittall glazed partitions, segregating breakout areas and informal meeting spaces, to allow light and air to flow through, and applied 'reeded' film, a type of film that replicates the look of textured glass, to provide privacy to employees.  
To retain the building's industrial look, the services, including new air conditioning, were installed, and were exposed on the concrete soffit throughout the workspace. This modern look was enhanced by using accent colours throughout, incorporating company branding.  
As Plyable were conscious of the use of sustainable materials where possible, they opted for a carbon neutral carpet tile, which reflected different landscapes. A vintage timber luxury vinyl tile was used to accent the overall colour scheme. 
On the ground floor a new kitchen was installed with integrated appliances. A larger enclosed breakout area was also created on the first floor. This included an island unit with breakfast bar and the look was completed with crittall glazing, to enhance the industrial vibe. 
The workspace was finished off with a washroom facility, which incorporated a glass enclosure for the electric shower. This room was spacious, and it was clad, for easy cleaning and maintenance. Safety flooring was used throughout this area.  
To carry out this Oxfordshire office fit out in a timely manner, our project management team worked to a programme of works, liaising regularly with our client to ensure a smooth handover.  
Get in touch today to find out more about how Meridian Interiors can transform your workspace.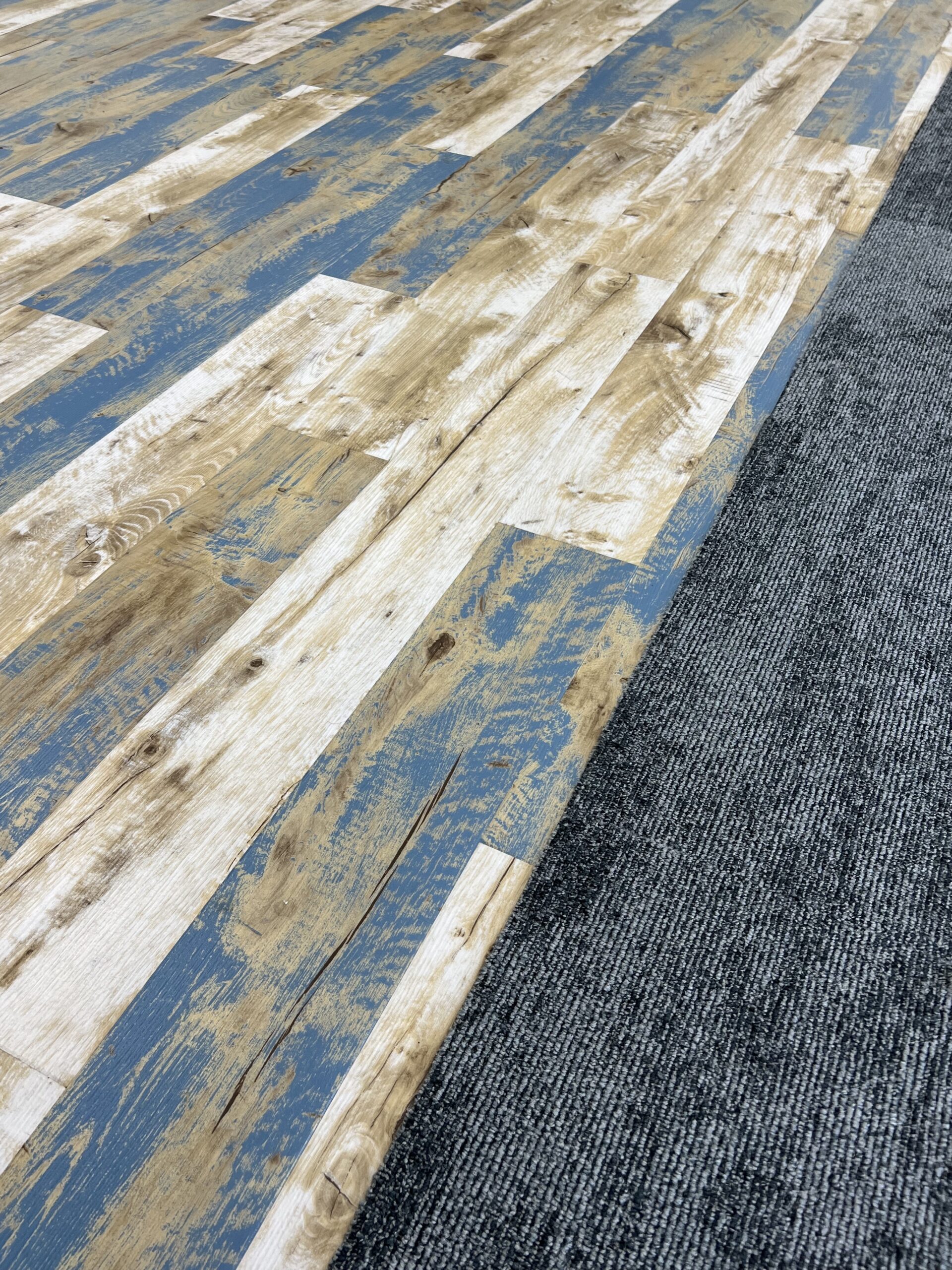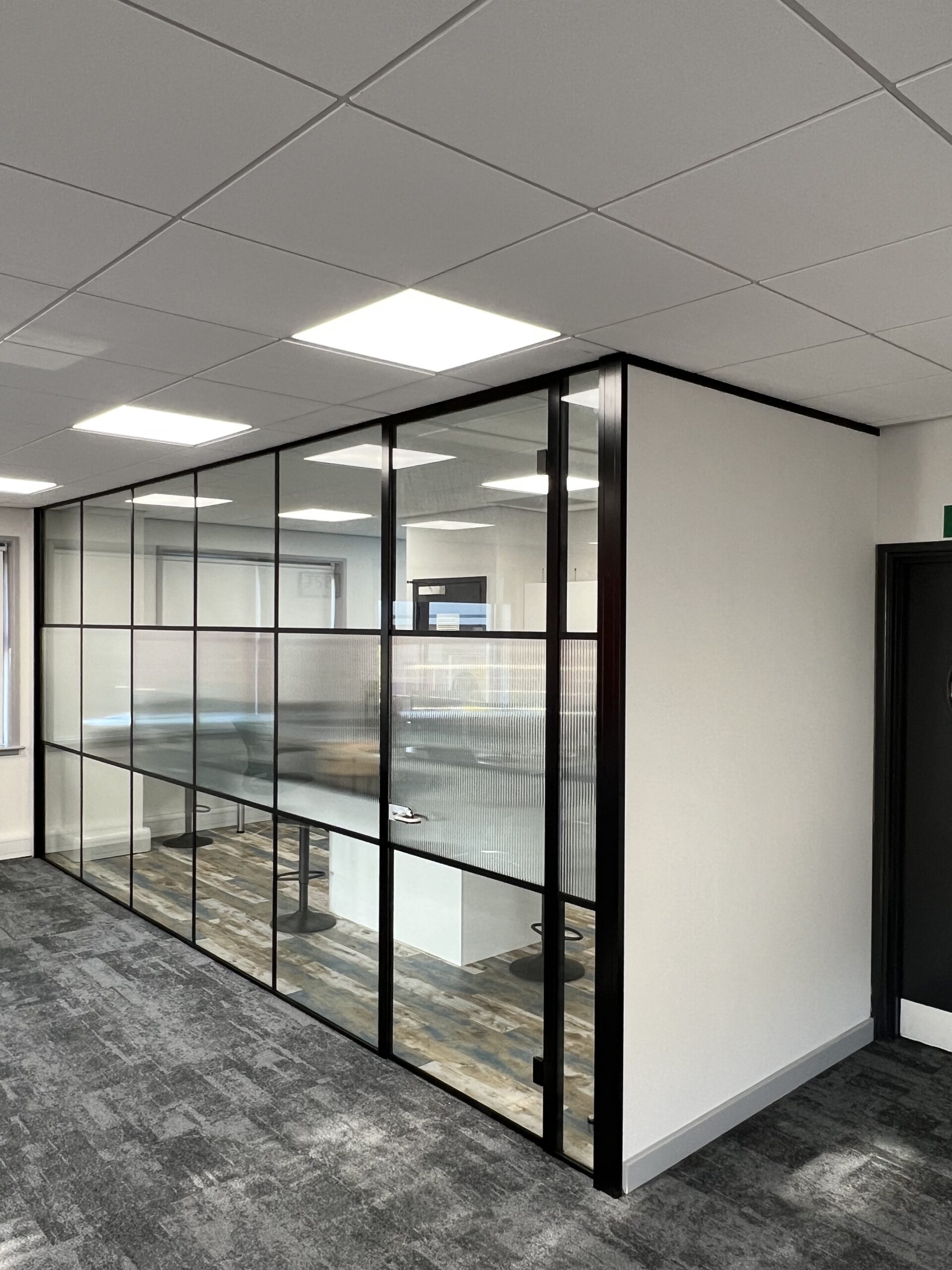 "Meridian Interiors carried out an office fit out for me, starting with essentially a two floor empty shell that had been empty for several years.
Meridian designed and built a spacious, light and useable office across the two floors, including meeting spaces, a shower room, kitchen, tea point etc.
All the way through the build I was kept up to speed with progress, and when decisions were needed, Meridian explained the time and cost impacts and made things as smooth as possible for me.
A very professional job, with excellent service from both Rhys and Leon. Highly recommended."