How to Maximise Your Office Space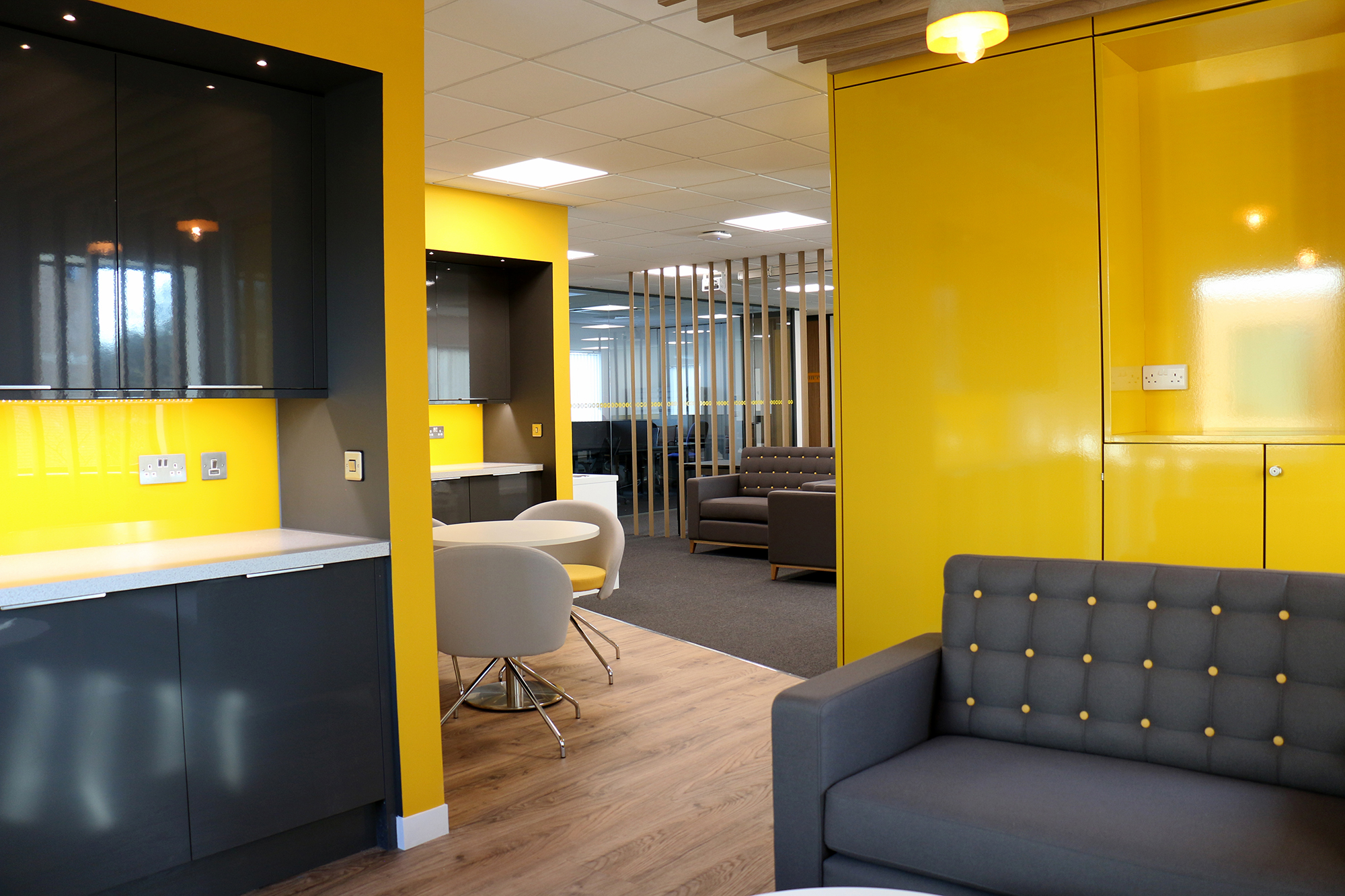 One of the advantages of good office design is that offices can help ensure your workplace maximises the space available in a way that works for everyone.
In this article, we provide industry insight and guidance on how you can achieve an office that promotes good workflow and space-saving techniques.
Within this article we cover the following:
How do you make a good office?
How to design an office space
Maximising the space in your office
Office layout types
How do you make a good office?
Creating a good office involves good office design that creates a welcoming and productive workspace. Workspaces should be comfortable for employers; a productive space where that can feel comfortable, and carry out their work effectively.
The long term benefits of good office design include employee wellbeing and increased productivity; so you may be asking, how is this achieved?
The type of furniture used
The colour scheme
The amount of natural light
The way the space is divided
Spend time thinking about how you would like the office space to be used, and how it could most benefit its users. Ask yourself how you would like to define the space, how can you improve collaboration between colleagues, consider employee habits and well-being, what could you improve and how could you future-proof the space.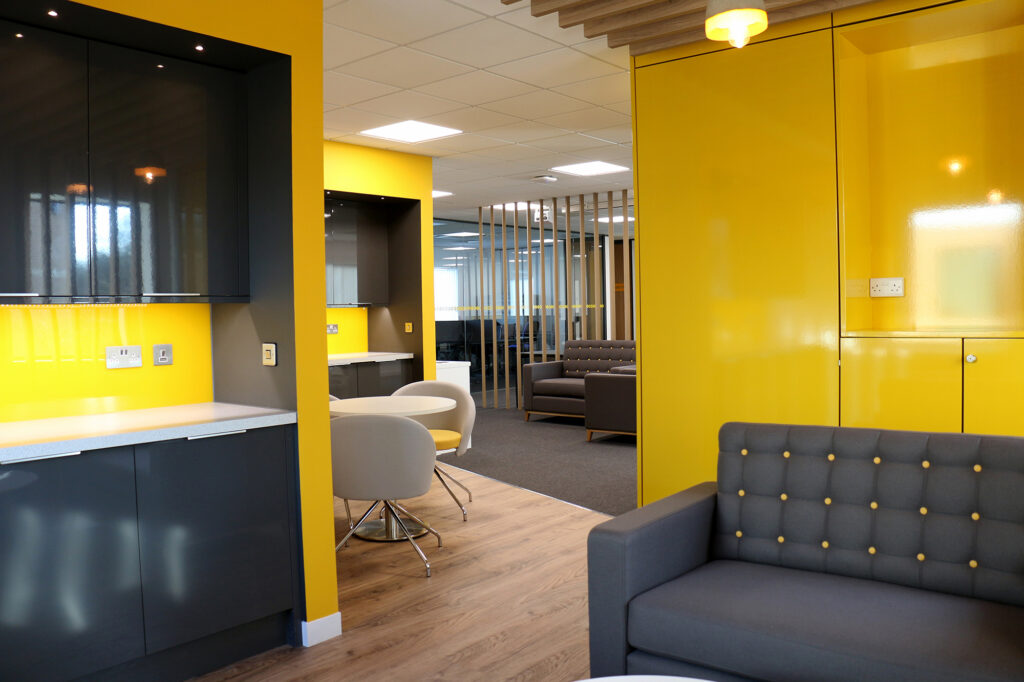 How to Design an Office Space
At Meridian Interiors, we operate an office design process that flows from conception through to completion, exploring options and solutions throughout the process. We find this system enables our expert designers to develop the best workplace to maximise the workspace.

You can discover more about our Office Design services here. and is explained in more detail here.
Maximising the Space in Your Office
Layout
The use of effective layouts within an office design will help to ensure footfall flows efficiency throughout the space, air and light moves effectively and collaboration between staff and departments is possible.
Depending on the space available, it is advisable to divide the space up into functional areas with office partitions, in the most appropriate way. Within a modern working environment, popular options for areas to consider including, to maximise your office are:
Collaborative Spaces
Social Areas
Quiet Rooms
'Zoom' rooms
As well as creating dedicated 'work' areas, employees benefit from a well-designed break out space.
For more tips, please read our article Office Breakout Area Ideas
Partitions
Using partitioning is a great way of creating functional areas and good airflow.
Partitioning does not have to mean solid walls though. Dividing up the space to maximise its use by employees can be done with any form of partition, such as:
Glazed partitioning
Shelving
Columns
Storage wall
Green living walls
Folding walls
Screens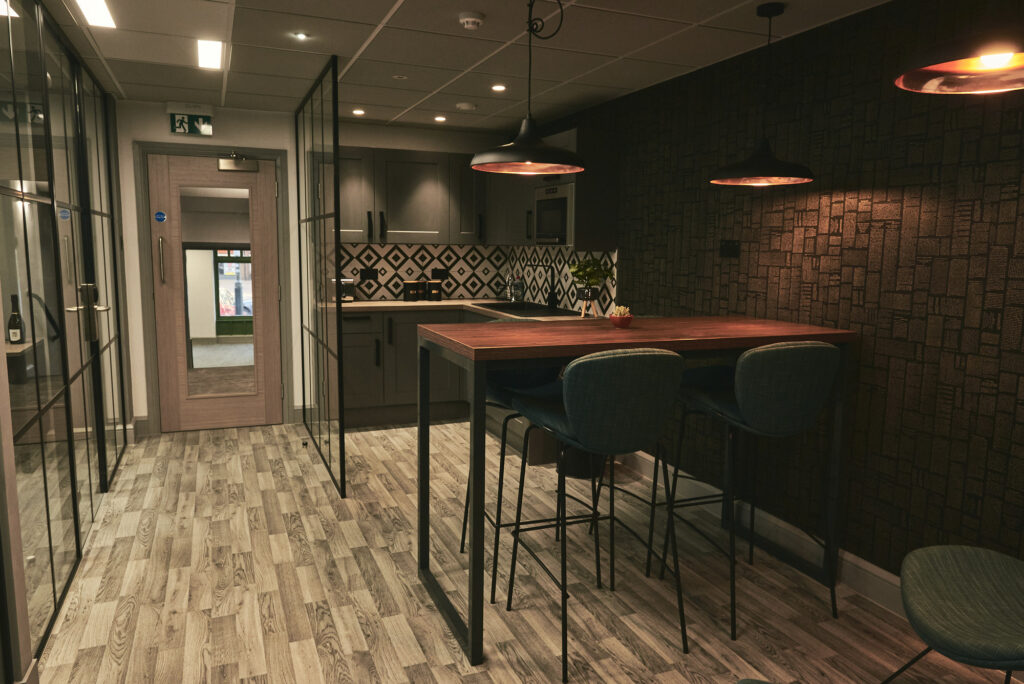 Storage
Good storage is a key element of good office design, whether you are a very small start-up business or a larger more developed company. Focussing some energy on keeping an office space organised, can help to make it an enjoyable place to work, helping to create a more efficient working environment and providing a positive impression to visitors.
Storage can form part of a partition, be located above desks, within pedestals, cupboards, shelving, storage wall or filing cabinets. Most office layouts incorporate a selection of different types of storage, to ensure the best use of the available space, buying furniture that best suits the design style.
Utilising floor to ceiling height, space above and under desks, creating privacy and reducing noise pollution throughout the office are all ways to get your storage to work for you and maximise your office space.
Furniture
Furniture can bring style, colour and personality into an office space. Using different sized furniture to best reflect the size of the working environment can be useful.
A good idea is to experiment with different furniture layouts, as different employees with different roles may work best with different desk layouts to each other. Small groups of desks can be used to encourage teamwork, but ensure there is enough space for each employee.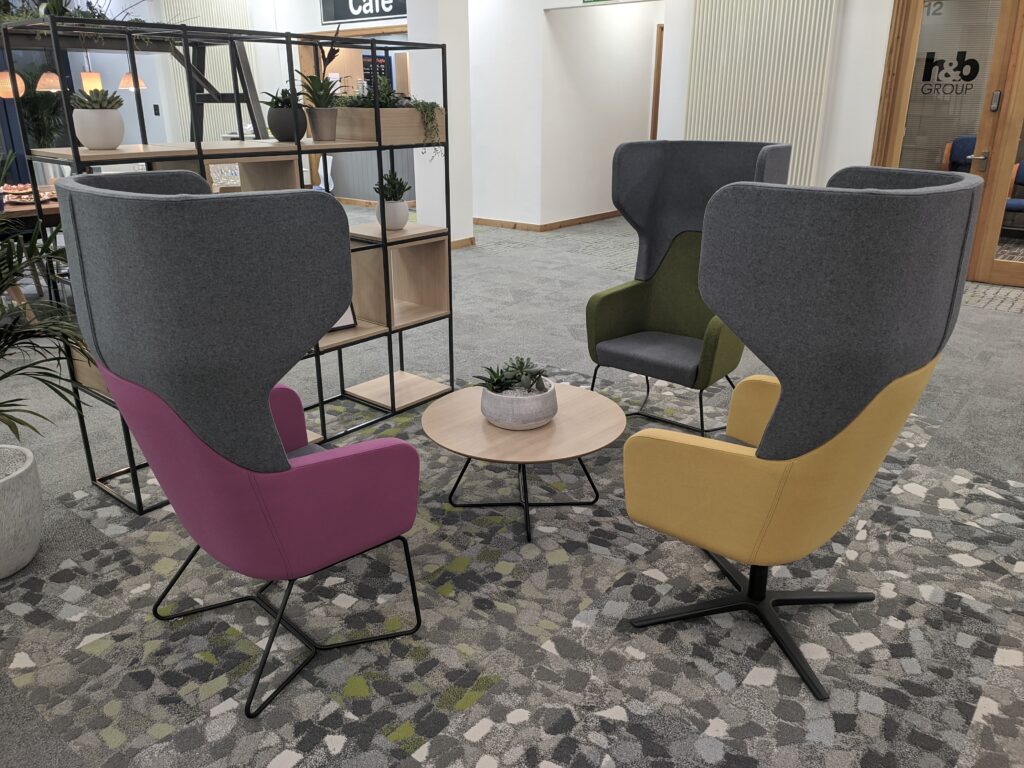 Office furniture is not all about desks and task chairs, however, and it is equally important to invest time into researching how employees will get the most out of the workspace. More modern agile and flexible working practices mean that employees may work remotely much of the time and simply come to the office as a place to collaborate and meet with colleagues and visitors, and therefore need a hot desk and meeting area.
Other staff may work most of their time within the office, but need a quiet space to hold conference calls or deal with personal admin.
You may even find that having a pool table in the office enables staff to have a break from their screens, clear their heads for a few minutes, develop better relationships with colleagues and as a result improve their productivity!
One size most certainly does not fit all and developing the best office layout design can really help to maximise your space.
Office Layout Types
During the 19th century, office cubicles were very prominent, with everyone partitioned into their own office or cubicle space. This way of working changed at the turn of the 21st century to an open plan style layout in many workplace environments, these designs could minimize costs within the office, such as reduced construction fees, the ability to squeeze more people into less square footage and fewer cubicle furniture pieces to purchase.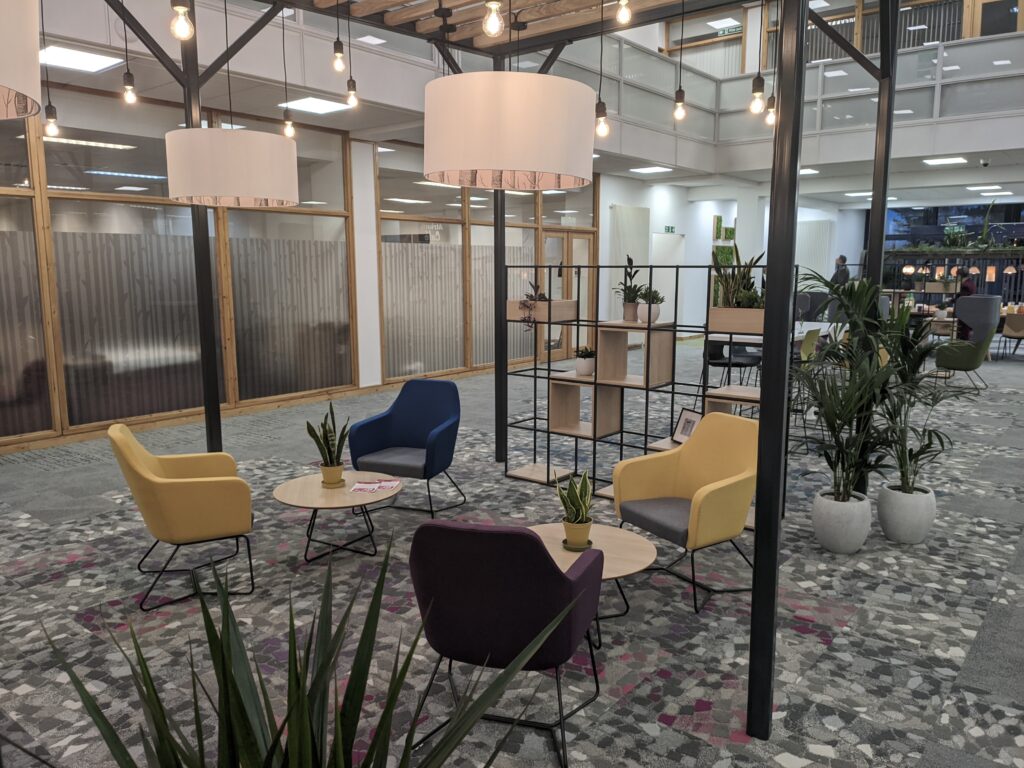 Read more in our guide: Office Space vs Closed Office space – A Short Guide
This trend started to change around 5 years ago, as people started to realise that the open-plan layouts can be rather noisy and a more chaotic place to work, especially for businesses that require quieter working environments, confidentiality, and concentration, such as accounting firms, financial planning agencies and law firms.
Many companies are therefore now opting for more flexible office spaces, tailored towards their employee's needs, to ensure employee wellbeing and to create more productive environments. This has been possible through both the advances in technology and the flexibility this promotes as well as the awareness of mental health within the workplace.
Find out how Meridian Interiors can work with you to maximise your office space by getting in touch today or by exploring our office design services on our website.