Office refurbishment in Buckinghamshire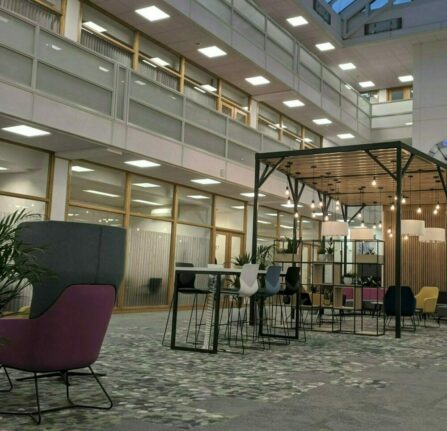 As a leading office refurbishment company, we decided to round up our favourite projects in Buckinghamshire. Supplying offices up and down the country with the latest in office design and refurbishment, we offer high-end office refurbishments to renovate and transform workspaces and these are just a few of our favourites to show you how we bring offices to life.
"As an independent charity who care for parkland and greenspace across Milton Keynes, we were honoured to be selected to carry out the atrium refurbishment project at the Parks Trust offices in Buckinghamshire. The project was especially interesting, due to the bespoke timberwork and natural colour scheme, which was chosen to fit in with the Park Trust's ethos."
Paul Dawson, Managing Director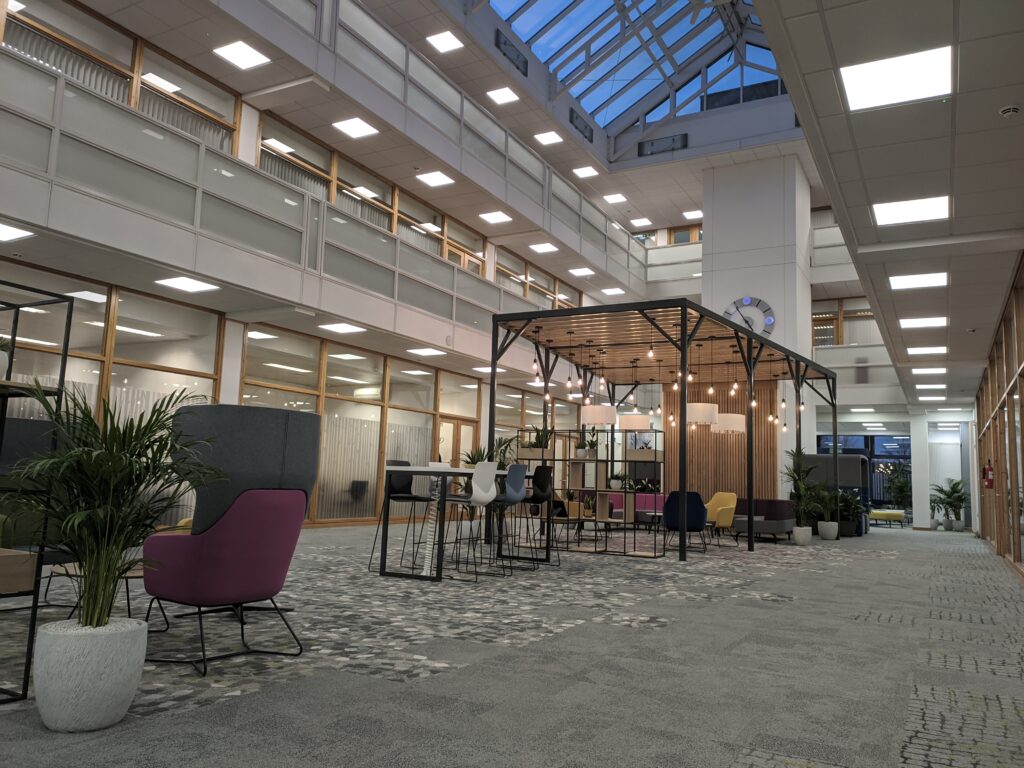 This commercial office refurbishment in Buckinghamshire focused on transforming the office space at The Parks Trust. The Parks Trust are a charitable organisation and were looking to create and design a new collaborative workspace using the latest office design techniques. Our office refurbishment project included collaborative areas for employees to come together for ideation and a break from their desks. Featuring bespoke lighting and a relaxing environment for employees, this is one of our favourite office refurbs in Buckinghamshire!
"Graymatter is a prominent marketing agency in Milton Keynes, so we were very pleased to work with them for a second time at their Buckinghamshire office. Working within the scope of their updated brand, we enjoyed working with such a vibrant colour palette, and incorporating some quirky elements like the yellow door and faux fireplace."
Paul Dawson, Managing Director
This particular Buckinghamshire office fit out and refurbishment saw us return to a previous client to help bring their ideas to life. With an updated brand, the creative marketing agency Graymatter needed an updated office space with functional, multipurpose workspaces. Our refurbishment and fit out included upgrading meeting areas for employees and setting out new break out areas for office workers. The refurbishment also included relaxed, functional furniture for a new and improved office space offering functionality and comfort throughout the day.
Our third and final favourite office refurb in Buckinghamshire features UCC Coffee in Milton Keynes. This office refurbishment involved an entire refurb of the UK headquarters in Milton Keynes, and took palace over a 52 week period. The office refurbishment included fitting out new offices, showrooms, training rooms, restaurants, coffee shops and workshop spaces. The Buckingham office refurb also included complete furniture installation, so the entire HQ was in keeping with the new redesign. We also incorporated mezzanine spaces and W/Cs into our office refurbishment, with a meticulous project plan to ensure that work disruption was kept to a minimum throughout the refurbishment.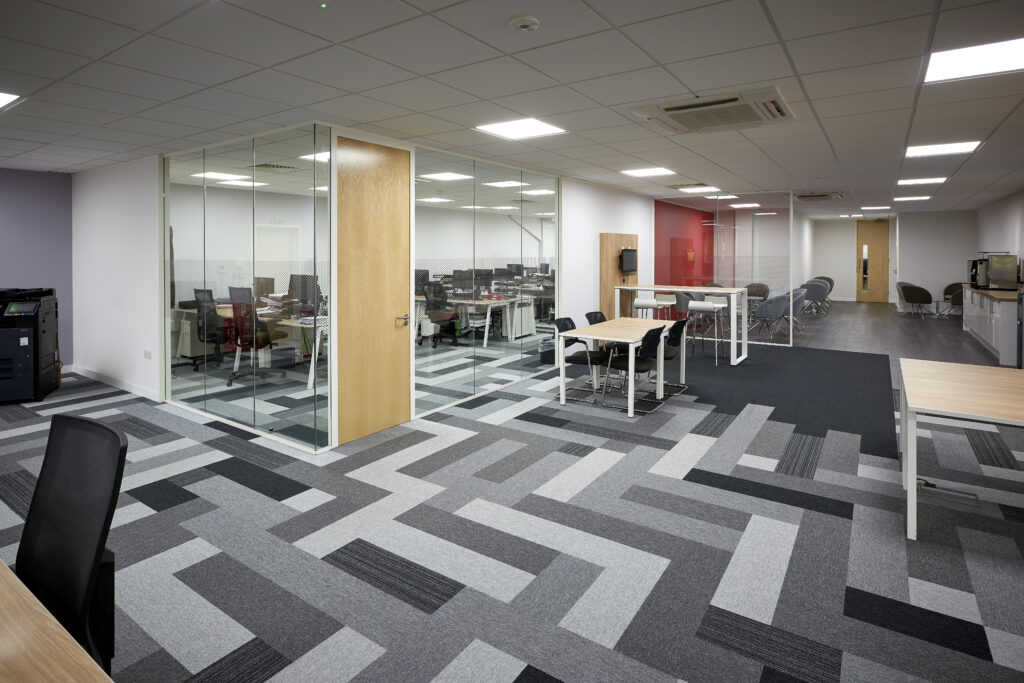 To discover more about our office refurbishment services, click here. For more ideas and inspiration, read our case studies or feel free to contact us to learn more about our services.