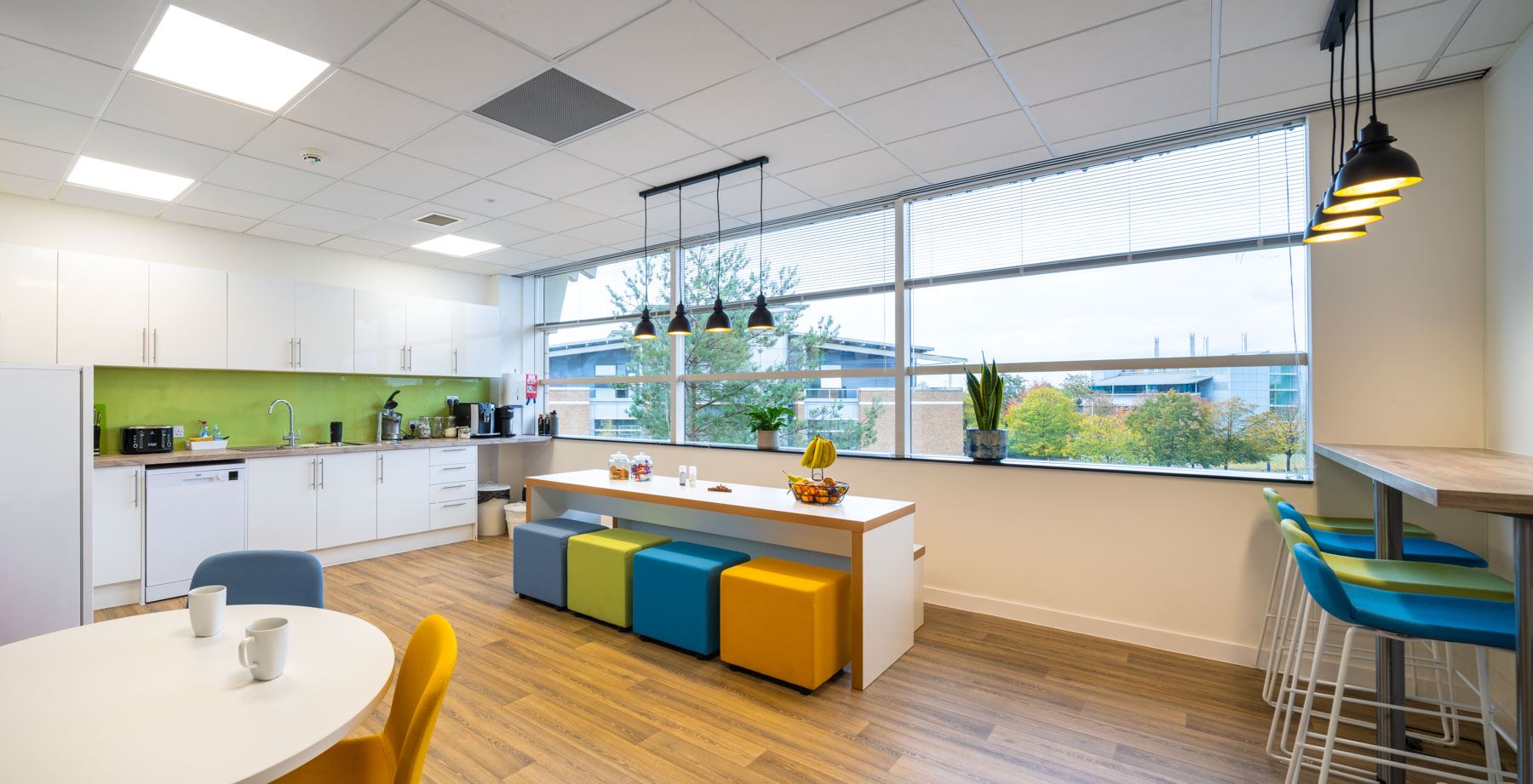 Office Fit-out – Cambridge GaN Devices
Meridian Interiors were tasked by design partner Optrys Ltd to complete the Cat-B office fit-out for Cambridge GaN Devices' office facility, at the heart of Cambridge's science community.
Client:
Cambridge GaN Devices (CGD)
Working with Optrys Ltd, Meridian installed new ceiling lights, along with feature lighting to highlight the staff breakout area.
The installation of new LVT flooring brought a fresh feel to both the breakout area and laboratory workspace.
The use of a fresh colour scheme throughout the office gives a modern look and compliments the companies branding.
 Meridian used their experience in project management to achieve the phased working of many trades to first fix the services elements for this project, delivering the office refurbishment in good time and to a high standard.
Workspaces come in all shapes and sizes. If you are planning an office refurbishment, get in touch today and speak to a member of our team on 0333 3448 772 or send an email to [email protected], to see how we can bring your ideas to life!