Commercial refurbishment fit out in Banbury – Chocolate Academy
The Chocolate Academy appointed Meridian Interiors to carry out a commercial refurbishment to refresh their recently opened centre of excellence, to enhance the experience of visitors and to transform the space to enable the Chocolate Academy to train the chocolatiers of the future. The recently launched facility based in Banbury, Oxfordshire, lacked the design features the client craved, wanting to provide a more welcoming space for visitors, to facilitate on-line televised training and to display their products.
Meridian Interiors used their experience and creativity to provide visuals and design ideas for a series of bespoke solutions:
Slatted backdrop
New luxury vinyl flooring
Tailored storage solutions
Bespoke display systems
Feature lighting
Solid surface hygienic worktops
To create an impact for visitors and staff alike, a bespoke reception counter was created and installed. This area was framed with a brightly coloured slatted feature wall providing clean swooping lines and a vibrant backdrop. This was a key first part of the design process.
With a keen eye, we enjoyed working with colour to ensure the paint choice dovetailed with the luxury vinyl floor tiles, adding warmth and depth to the overall space.
A key element of this commercial refurbishment in Oxfordshire, was the installation of the bespoke shelving systems within the main training suite. This installation adds a stunning and practical feature, allowing the Chocolate Academy to display their brands and products alike. 
Throughout the design process, Meridian Interiors used the client's brand colours to develop a scheme that evolved into an aesthetically wonderful, yet practical solution, to take their training academy forward.
Get in touch today to find out more about how Meridian Interiors can transform your workspace.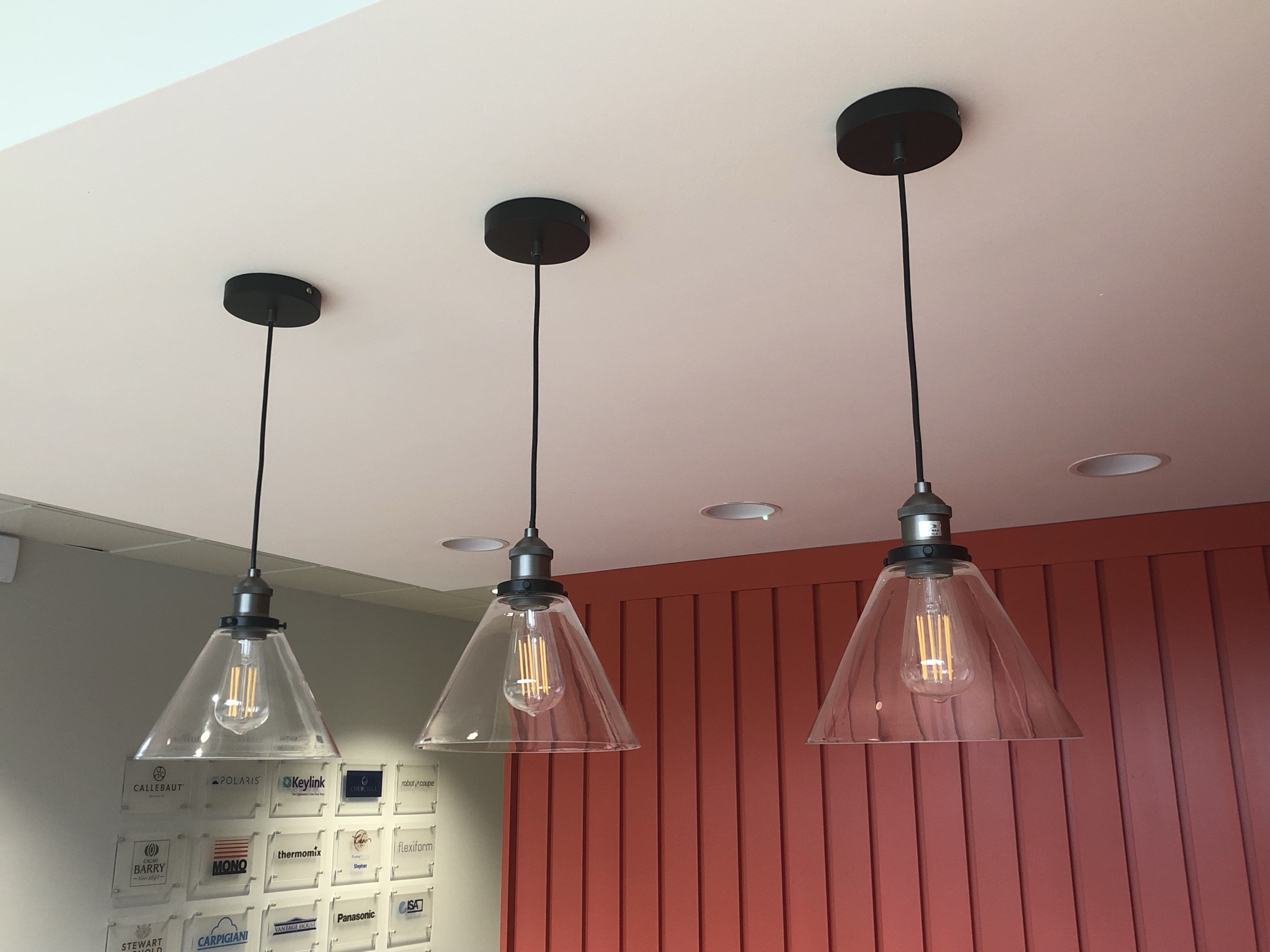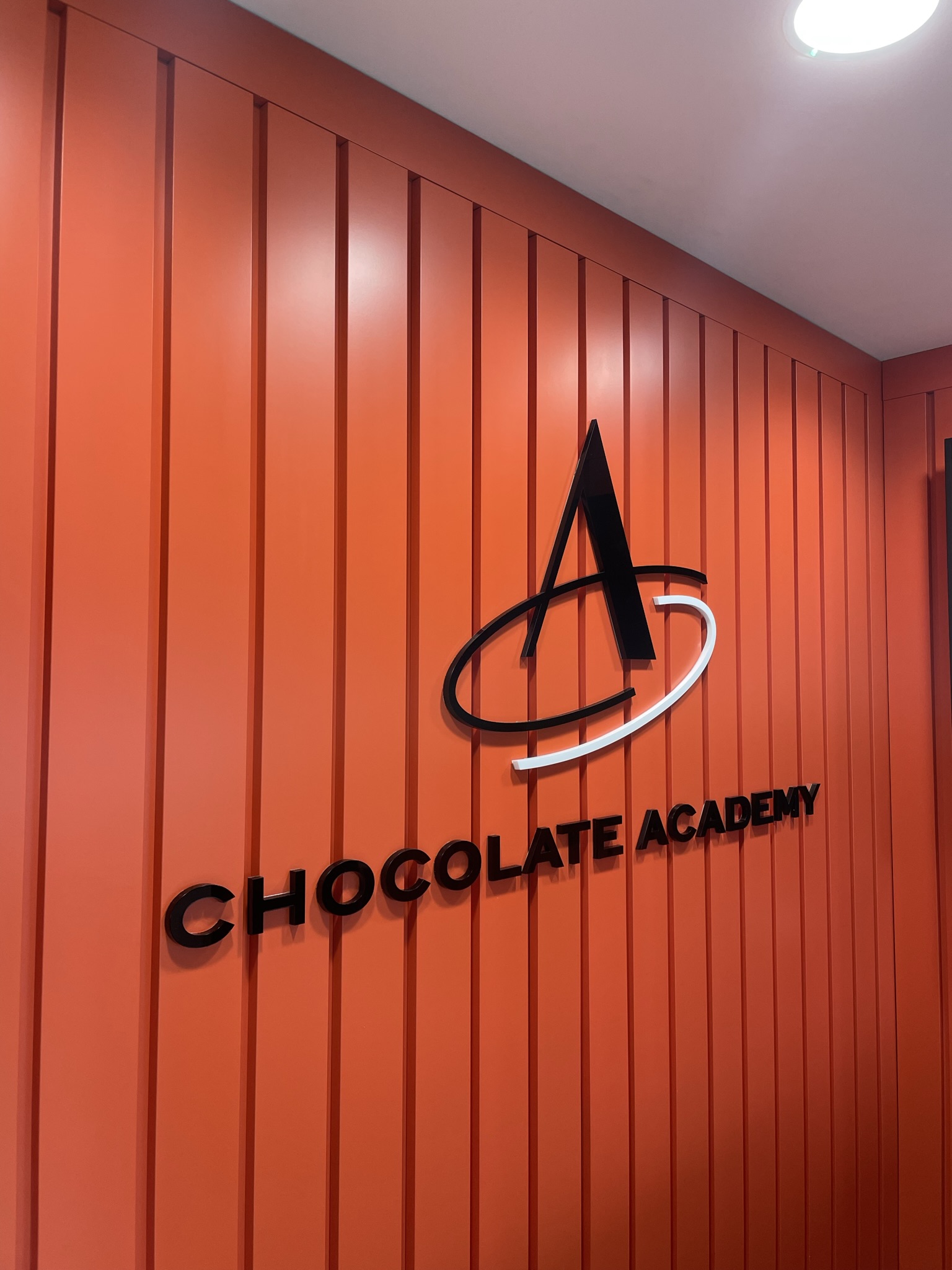 "Meridian Interiors took our Chocolate Academy from plain and unfinished to on brand and impressive for guests to walk into.
It is now a building representative of the professionalism and expertise. 
They took on board the ideas we had and made great suggestions.
I can recommend working with Paul and his team."