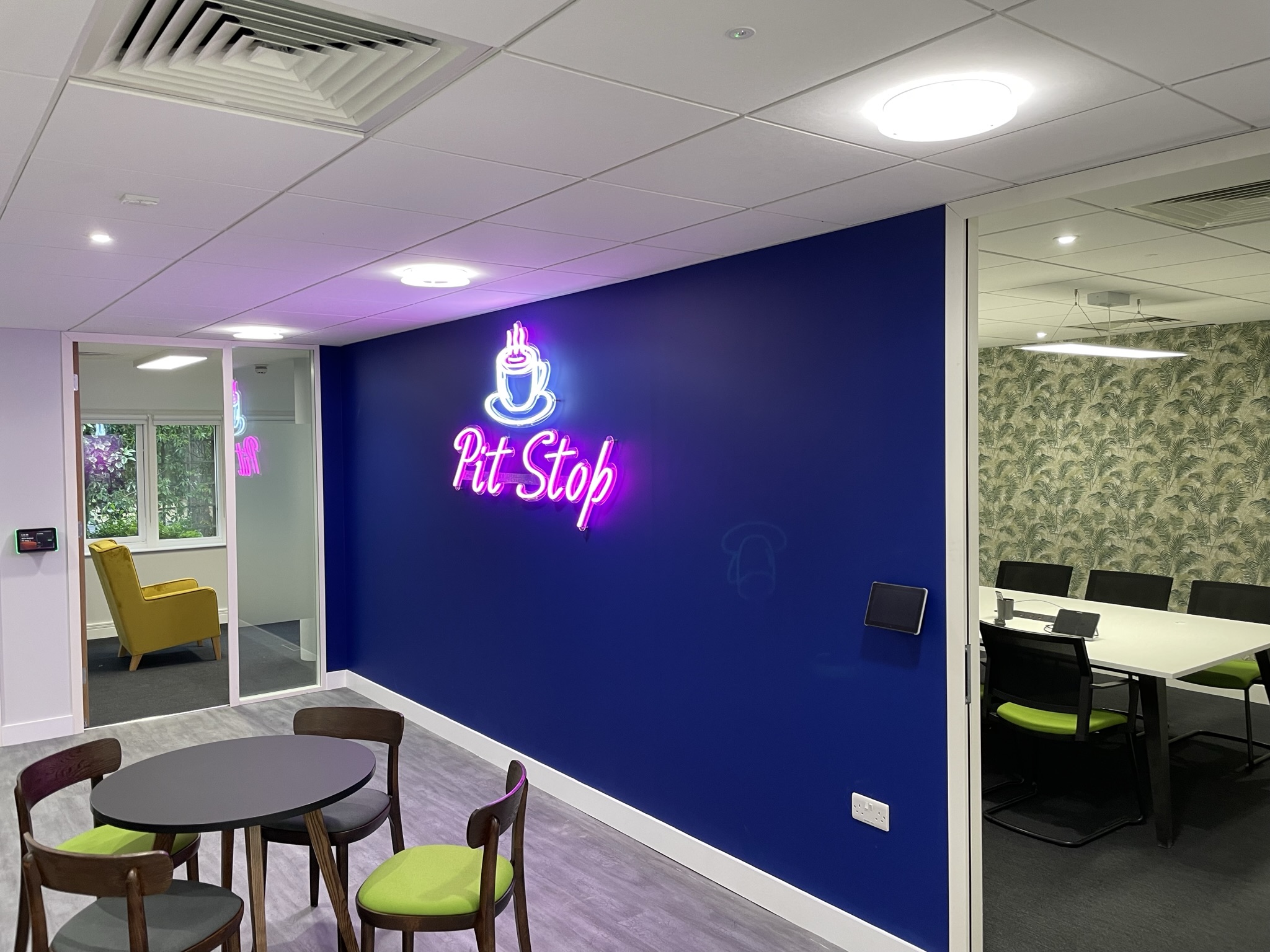 Office Refurbishment in Peterborough – BGL
Meridian Interiors went through a tender process, which included an element of design input to create a newly refurbished reception with a café area and meeting rooms, as well as a new external lobby structure with automated sliding doors. The overarching goal was to create a welcoming entrance for staff and visitors alike.
Meridian excels at project management, using extensive knowledge gained over 20 years within the office interior refurbishment sector. Using this experience was the key to the success of this project employing day-to-day management of the construction phase, overseen by our full-time site manager.
At the front of the offices, external excavations were undertaken to allow for the installation of the entrance lobby. This was an integral part of this project, to stop drafts within the reception area.
During the 18 weeks on site, Meridian removed a vast number of redundant services, to clear the way for new power, lighting and HVAC systems. This infrastructure formed the basis for the office reception and café area. These spaces were defined with both solid and glass partitioning, complete with opaque manifestations, allowing light to flow throughout. New suspended ceilings and lighting create a fresh finish, with the mix of carpet tiles and LVT flooring providing clear walkways. The area was decorated and completed with feature lighting to illuminate the space.
Bespoke joinery often plays a part in a Meridian Interiors project, and this was no exception. The reception desk was created with using this method, achieving a distinctive look and feel within the area.
The interior reception area now has a light and airy feel to it, giving a professional welcome with the café area providing a relaxed vibe. 
Start your journey and transform your office with Meridian Interiors today. Speak to a member of our team on 0333 3448 772.