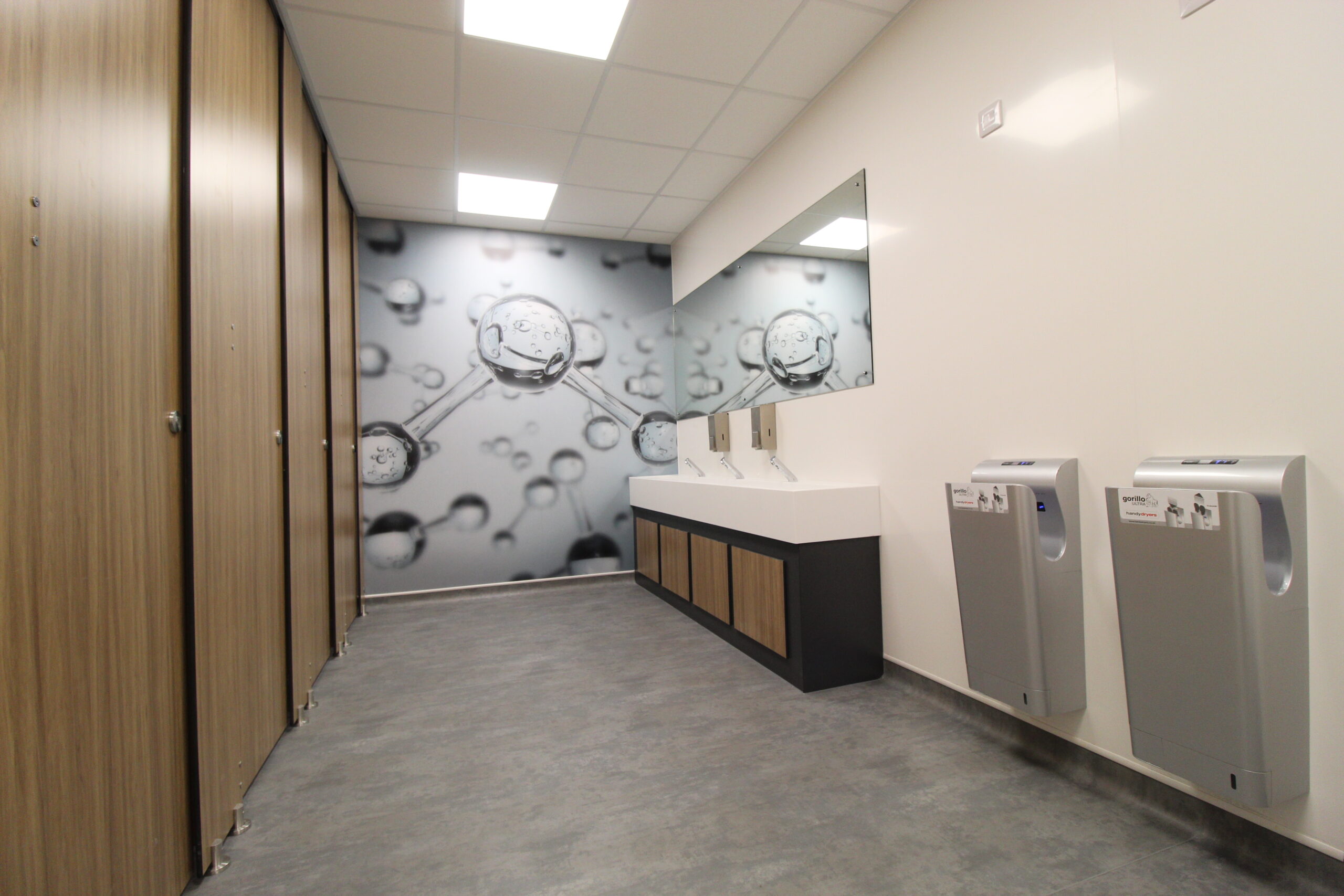 Commercial Washroom Fit-out in Hemel Hempstead- Thermo Fisher Scientific
Working at Thermo Fisher's laboratories in Hemel Hempstead to carry out a fit-out and refurbishment of their commercial washrooms. Meridian Interiors were tasked with refurbishing an existing WC area, adding a new disabled WC and fitting out the area to a higher specification, to complement the existing adjacent laboratory areas. The new washrooms would facilitate delegates visiting Thermo Fishers' state-of-the-art laboratories. In addition, the construction of new male and female washrooms, as well as a dedicated disabled WC washroom within an existing, unused area adjacent to the first-floor office, was required to facilitate the Thermo Fisher teams.
Client:
Thermo Fisher Scientific
Working closely with the Facilities Manager at Thermo Fisher Scientific, Meridian Interiors started the conversion of the existing ground floor WC's, which was the easier task, as we were working within the envelope of the existing washroom facilities, where services were already in place.
To create a new dedicated disabled WC, as part of the site improvement project, the female WC, which had sufficient space for external partitions to be altered, were adjusted to create another doorway and internal partitions were constructed to form the new space.
To create the new ground floor washrooms, which are dedicated for visitors use only, a 'high-end' specification was paramount, as they are located adjacent to the company's state-of-the-art laboratories. Meridian incorporated full height cubicles, resin troughs style sinks, sensor taps/flushes, hygienic wall cladding, concrete effect vinyl safety flooring and corporate vinyl wall graphics, to really enhance the look and feel of the space.
The first floor WC's were a slightly more challenging proposition, as Meridian were presented with an open plan mezzanine storage area adjacent to the existing offices, so space planning was at the heart of this element of the project. 
Meridian developed a plan to add sufficient amenities for the staff and to extend all relevant services to the area to facilitate the new environment.  New dedicated ventilation systems were designed and installed along with waste, cold and hot water pipework infrastructures.
In terms of design, Meridian created these washrooms to be modern, bright and maintenance friendly, using a range of products and finishes that are truly functional and really complement each space.
Get in touch today to find out more about how Meridian Interiors can transform your workspace.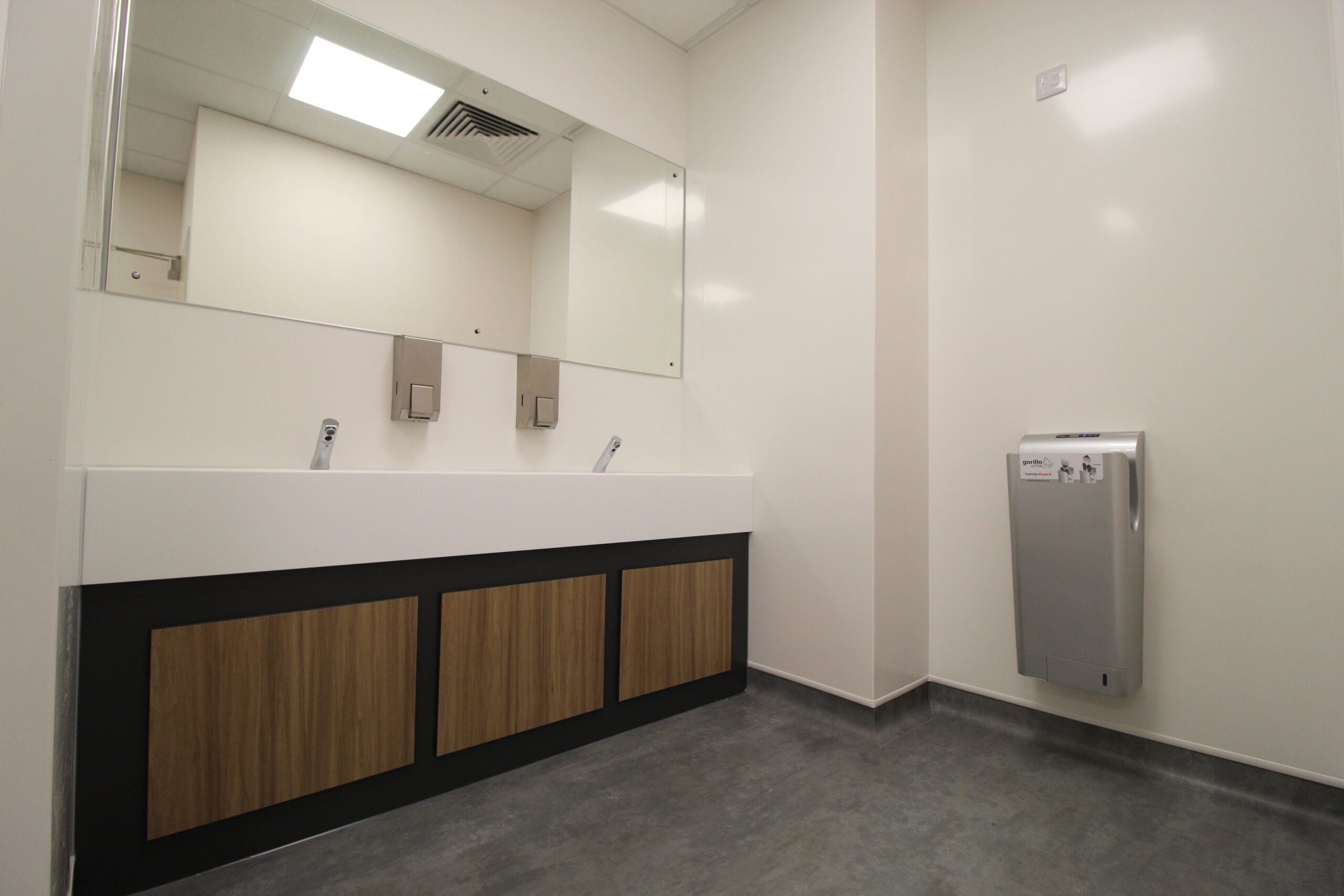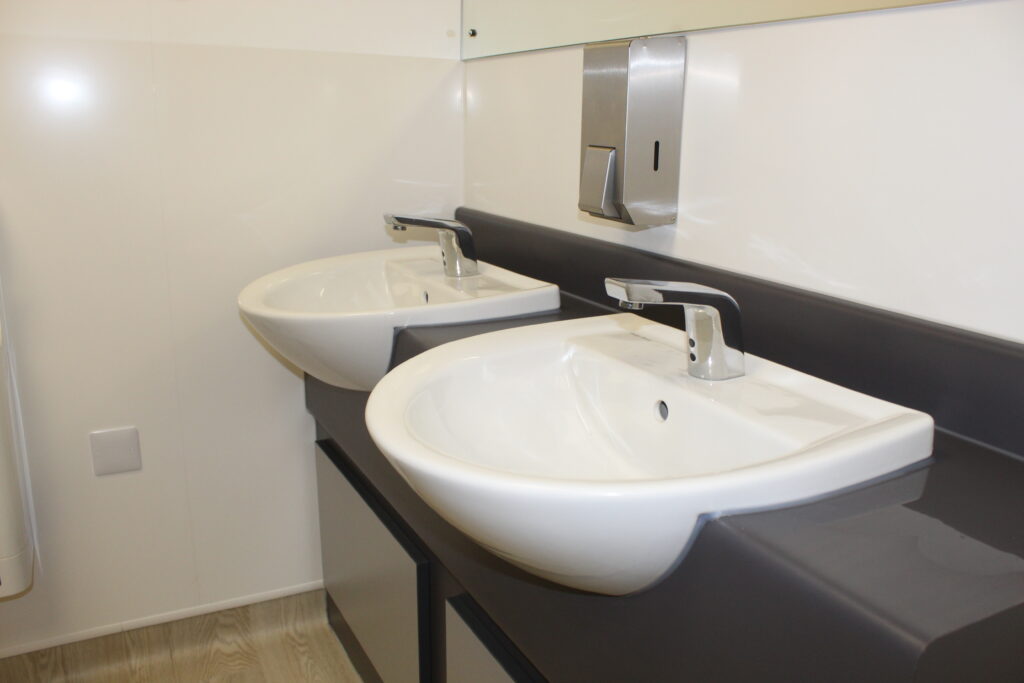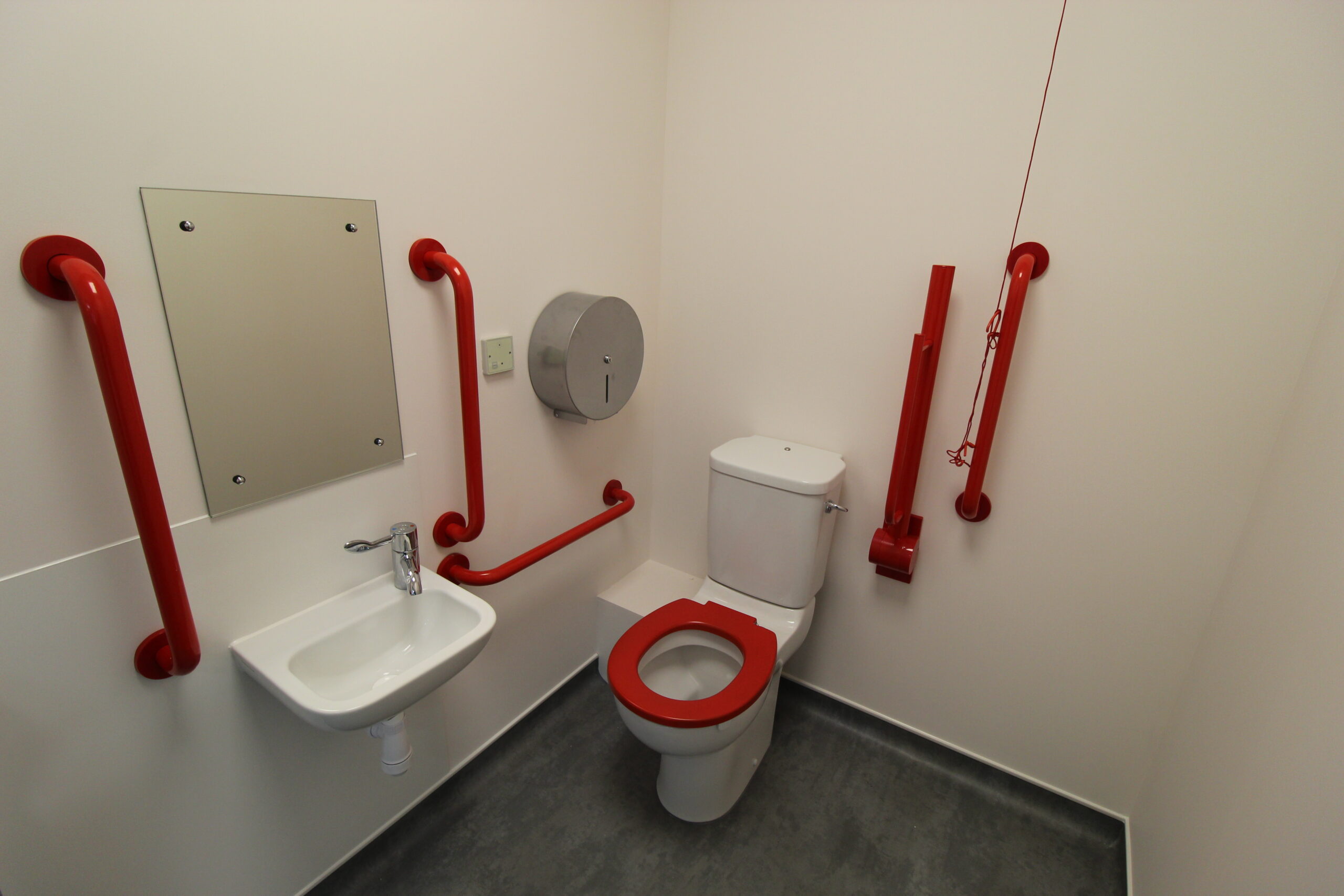 "From start to finish Meridian have proven to be what we were expecting as a client, the project management and communication was exactly what you'd expect to receive.

Without hesitation I recommend using them, and definitely we will be using Meridian for our future projects."