How to Choose the Right Design and Fit Out Partner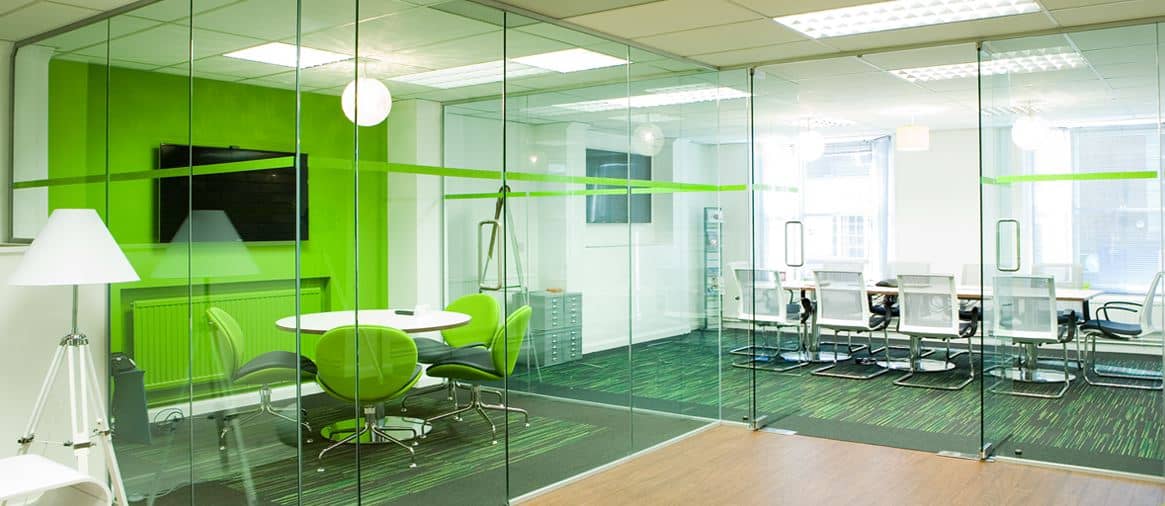 When the time comes to choose a fit-out partner for your office refurbishment or redevelopment project, where do you start?
If you type the words 'design and fit-out company in the UK' into Google, you'll have more than 75 million hits in less than a second. So when the time comes to choose a fit-out partner for your own office refurbishment or redevelopment project, where do you start? Meridian Interiors has this advice for companies that want to source the right partner every time.
No matter how small or vast the project in question, when you are choosing a fit-out partner you will need to know the answers to three basic but critically important questions.
Can they do it?
The first thing to consider is the company's capability and expertise. Are they big enough to cope? Do they have the resources in place to tackle any particular technical challenges?
Will they do it well?
If they could undertake your project in theory, how might they perform in practice? Do they have the financial and corporate integrity required to complete the job to the right standard, on time and to the agreed budget?
Can I trust them?
In the fit-out world, mistakes can be very costly. If the answers to 1) and 2) are yes and yes, it's time to make doubly sure by conducting a thorough check of the company's credentials.
Here's our 7 Step Guide to check you're choosing the right partner:
1. Define your requirements
Firstly – what do you want your fit-out partner to do?
Are you looking for a simple refurbishment of your current premises, or a complete redesign? Is this for a small office, or an entire building? Do you need more space? And if so, does that space need new plumbing, heating, air conditioning, telecoms, IT? Will you need to relocate a few people, or a few hundred people, while the work is carried out? Once you have outlined the scope of your project you are ready to begin the hunt for the perfect fit-out partner.
2. Draw up a long list
If you're starting from scratch, with no past suppliers to call or recommendations to explore, a quick Internet search should identify dozens of fit-out companies that operate in your area, with websites testifying to their prowess and experience. Reviewing and comparing their claims and client lists will give you a rough idea whether they could tackle a project like yours. Given that you will need to investigate each one of the companies on your long list in more depth, it is worth limiting your efforts to five or six that seem to meet your requirements best – on paper at least.
Once you have a long list prepared, start looking into each company a bit further and reducing your selection to a shortlist of three or four that you would like to meet face to face.
3. Who and how will you decide
Before you call the different companies in to pitch for your business, decide up front how you will evaluate the contenders.
Consider every angle: There will be many different factors to consider, so your interview panel or steering committee must have the ability to question the presenters on all aspects of the job. This includes the design and planning, cost, timelines, IT requirements, infrastructure changes, project management and impact on the day-to-day business.
Seek independent advice: If you don't have this level of know-how in house, you can recruit a third party consultant to help you with the selection process at the very least. (if your project is substantial you may be wise to employ an independent project manager too).
Don't repent at leisure: Even if one company seems to stand out from the start, don't rush in to making a commitment as an easy win may cause the successful party to become complacent. The harder a company has to work for your business, the more they will value it.
4. Assess their capability & expertise
Each design and fit out company will send along a 'pitch team' to bid for your business. The make-up of the team will tell you a lot about the company and how it's organised. For example, most teams will include a project leader and a senior designer and possibly a pre-construction manager. Other various experts may also be brought along to explain how they would manage some of the technical aspects of the project (IT specialists, for example).
The team will work together to excite your interest with striking representations of their ideas for your project with 3D visuals. Don't get swept away by the design alone – it's your job to dig deeper and question how this work will be carried out, when, and by whom.
Make sure you ask:
Will the pitch team be involved in delivering the project?
Have they worked together on other projects?
Will they be using freelancers or third party consultants at any stage? If so, which services are they outsourcing? How will they manage the project to ensure your business remains a priority to everyone involved?
Are they pitching for other business that will run alongside your project? Could your timeframes be compromised as a result?
Can they guarantee the designs you are being shown are priced up and within your budget? Has anything been slipped in for added impact?
Will the people who have prepared the specification and costs you are seeing be the ones managing the build phase?
Would they arrange for you to see one of their finished projects, or one they have in progress?
5. Do the due diligence
Even the smallest office fit-out will involve a significant sum of money, so you need to be sure that your investment is safe. Don't take their word for it. Check for yourself that any company you may choose to appoint is financially stable.
Find out:
Is the company's turnover and cash position sufficient to support the size of the project?
Are they creditworthy and able to negotiate better prices (for materials, furniture etc) on your behalf?
Do they have appropriate insurance in place and at a suitable level for your project (employers liability insurance, public and product liability insurance, contracts all risk insurance)?
Do they have an excellent health and safety record?
Do they manage all aspects of their work in an environmentally sustainable way – or will your own green credentials be at risk if you appoint them?
Would they agree to a financial penalty for late completion, or take out a performance bond as a guarantee that they will deliver on their promise?
6. Check credentials
Before you appoint any company to work for you, look and see how well they have done for others. The pitch presentation is likely to include photos of completed projects and quotes from happy customers. So ask to speak to a few of the customers directly. It's the best way to find out what went on behind the scenes – and how they dealt with any challenges they faced along the way.
Look for:
Names you recognise and repeat customers on their client list.
Any recognised accreditations that indicate how they manage their business, such as the ISO 9001:2000 Quality Management mark, or BREEAM® eco-friendly compliance.
Construction or design related awards or nominations for past work.
7. Draw up the contract
You've chosen a fit-out company based on what you believe they can deliver. Now it's time to put it in writing.
Make sure all of your expectations are documented along with the timeframes and costs involved.
Add in the penalties they can expect to incur should any aspect of the project fall below the stated standards.
Ask them to sign on the bottom line!
Great, you've just appointed your perfect fit-out partner and can look forward to the finished result.