See How an Office Refurbishment Can Boost Your Business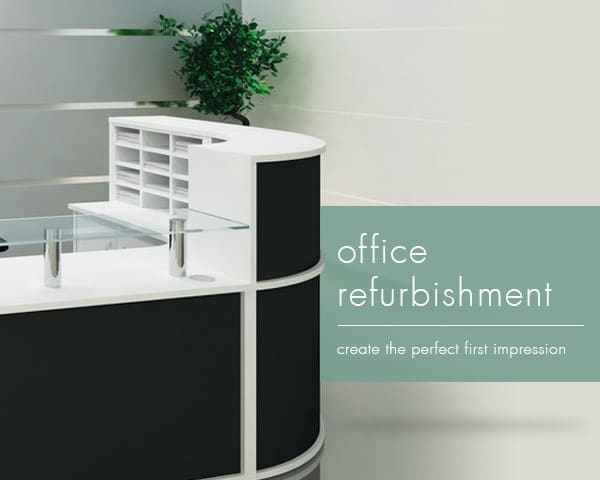 An office refurbishment can seem like an expensive and daunting prospect but sometimes it is exactly what your company needs. If your office and reception areas are drab and tired then it is likely your staff will feel the same. This has a knock on effect on productivity and on the first impression of your business your visitors receive.
Your office and reception area are the first places that potential clients and customers see. If the area looks dull and uncared for then they are likely to be left with the impression that people don't really care about the company or their customers.
In contrast if the reception and office areas are full of bright, funky furniture and well-designed then the client is much more likely to remember you in a positive way.
If the office refurbishment has been given lots of thought and consideration then you can guarantee your employees will be thankful. A new environment is likely to inspire them, creating new ideas and also boosting their productivity. If you don't believe that an office refurbishment can boost productivity then just look at the research. The Abius Report was completed in 2009 and reported that 62% of US workers said they would be more motivated to work if their employers made an effort to improve their work surroundings.The facts back this up as the study references research that found enriched work environments improved productivity by around 15%. Involving your employees in the plans was another key in increasing productivity as productivity doubled to 30% when they were involved in refit plans. The British Council of Offices produced a similar study in which they found that office workers prefer funky fit outs rather than traditional ones with 60% of people stating a funky office refurbishment increased their productivity.
It is clearly important to consider an office refurbishment project from all angles and if the research is correct then get your staff involved. Ask what they would like to see or what would be helpful for them.
Specialised office refurbishment
An office refurbishment project may seem quite daunting which is why it is often best to entrust it to a specialised office refurbishment company such as Meridian Interiors. We would like to be able to take the project from its initial concept through to completion.
If you want to leave your office refurbishment project to the professionals contact Meridian Interiors and see your business productivity grow.