Setting the Boundaries – Effective Office Partitioning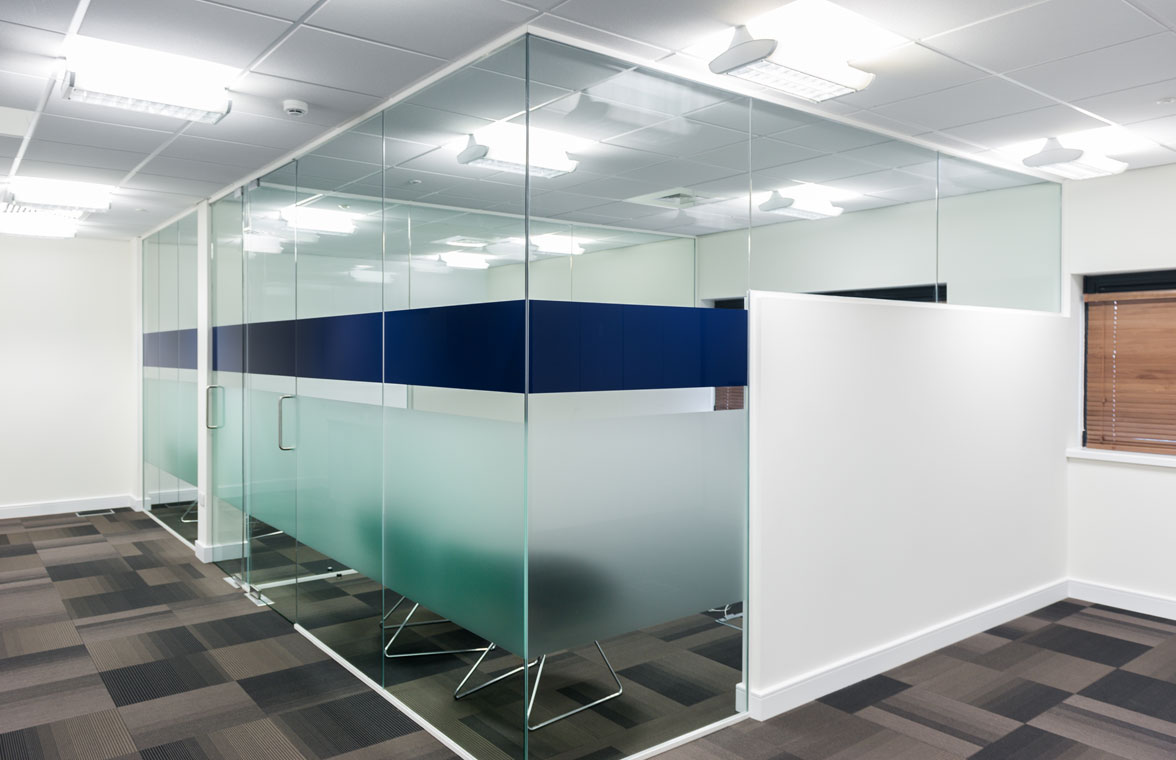 Discover the secrets to mastering office partitioning from office experts, Meridian Interiors Ltd
Not all offices will be built in line with your company's departments, teams and functions. Fit the space around your business with office partitioning. These cost effective walls can be quickly deployed to create an organisational layout that suits your needs.
Use this quick guide to assess what types of partitioning is best for your workplace to help maximise efficiency, reduce noise between departments and generally provide a non-disruptive flow of foot traffic around the operational areas.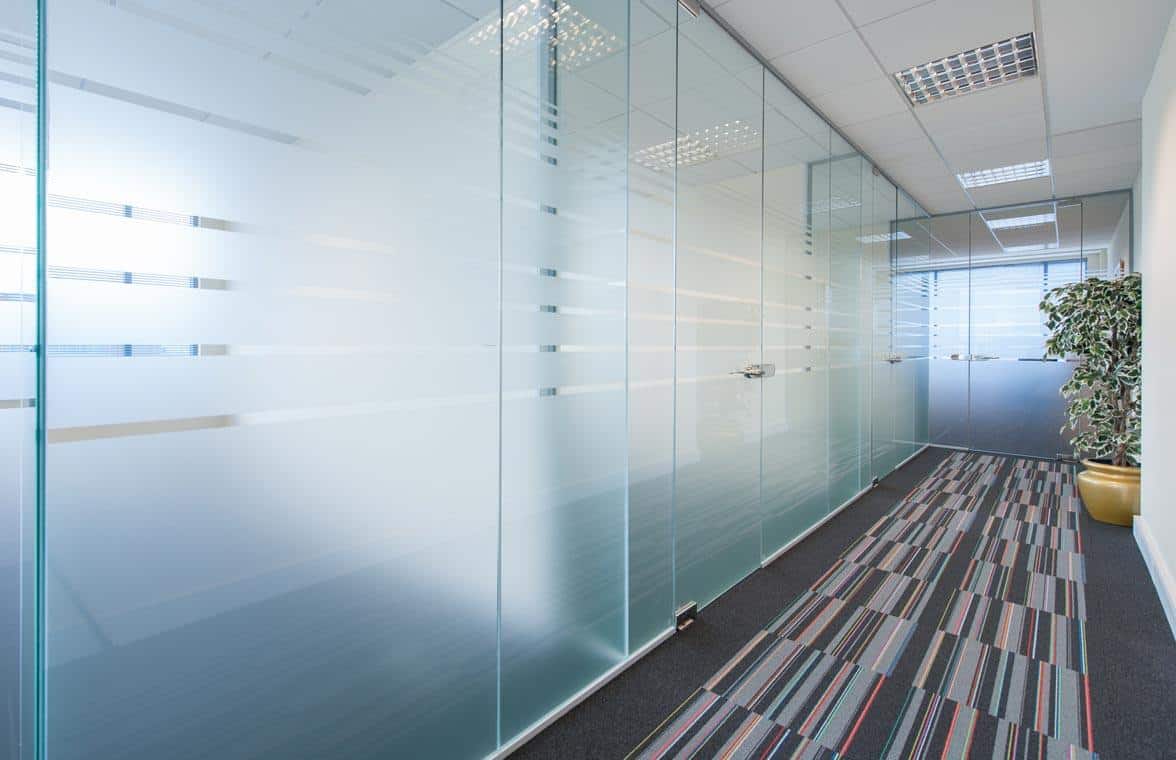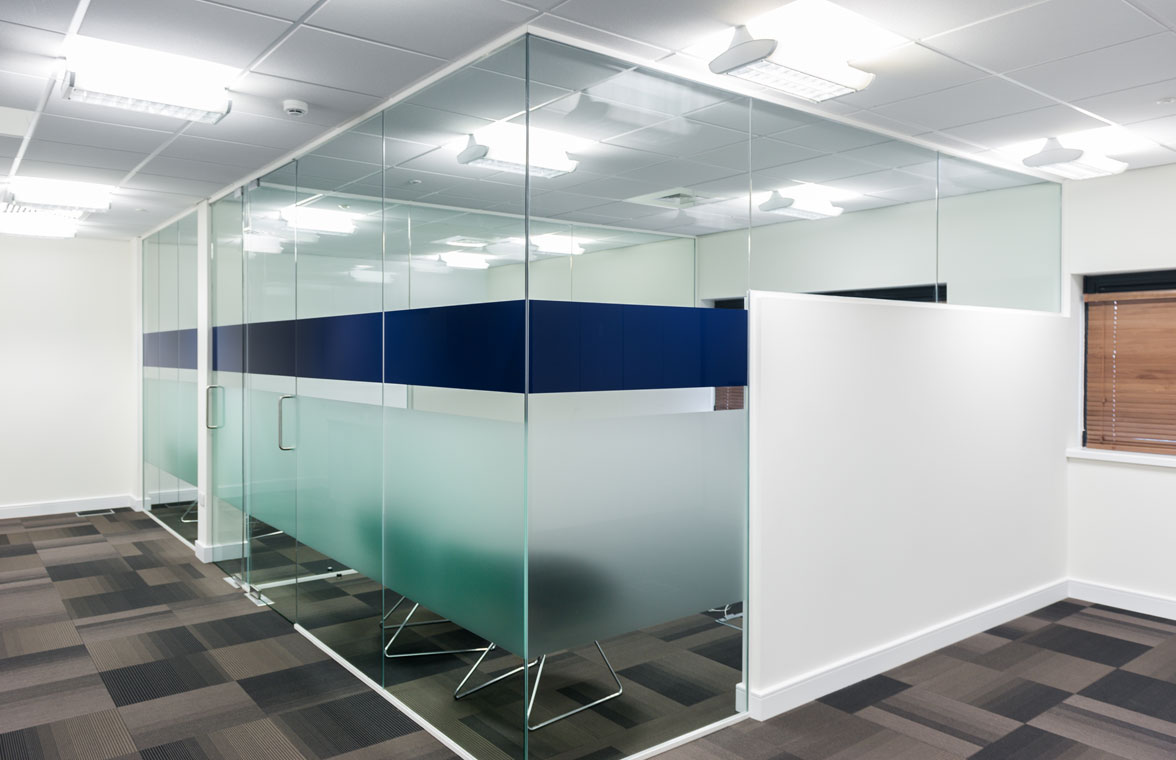 Stud
This is the most basic type of partitioning, consisting of a poly-plastic or metal frame, secured to the floor. This forms a skeleton structure that is subsequently covered with panels to create physical partitions. Plasterboard is typical used in the construction of these partitions.
Glass
Glass partitions are like stud partitions, however instead of solid, opaque panels, glass sheets are added to the structure, creating transparent barriers. This type of partitioning is especially useful when an area of a workspace suffers from a lack of natural light. Glass can be double glazed to create insulation or frosted with the company logo.
Temporary Partitions
Extending curtains or concertina partitions are one way of creating a temporary barrier between different areas of your workspace. This type of partitioning is often found in hotels or conference rooms, allowing the business owners to scale the space in accordance with client's demands.
Timber Partitions
Timber partitions use an all wooden construction, from the structural supports through to the panels. Creating an elegant and classic profile, timber partitions, particularly those made from hardwood are a stylish alternative to conventional stud systems.
Cubicles
Smaller, individual partitions are available to mark out individual booths or working areas in open plan offices. This type of divider allows for employees to control their immediate working environment, whilst also promoting communication and collaboration through members of the team.
Creating Functional Areas in the Business
The principle reason for partitioning is to delineate space within the office or workplace environment into rooms and sections for various purposes. Separating each individual area promotes a focus on specific business activities, allowing a more ordered and structured organisational framework. Some of the more common uses include:
Sales floor
If you have a busy outbound calling floor this can often create quite a large amount of noise, commotion and energy. Whilst this is great for the salespeople, this can prove disruptive to other functions in the business and partitions can dramatically reduce this issue.
Executive office
Partitioning can allow individual spaces to be created for company directors, offering a degree of privacy for important calls and operational discussions with the business leaders.
Boardroom
Every large business needs a boardroom. Even though such rooms often now function as meeting rooms for different teams and important client presentations, the large table, set seats and chairs create a sense of purpose and presence.
Reception area
Keep clients separate from the functional areas of your business with a designated reception area. Here they can drink coffee and wait for taxis to pick them up following meetings without having to leave the building.
Department location
If your business is large enough to have dedicated departments, then partitions will allow all the members of each individual team to congregate in a set area. Customer service, IT support, finance and HR can all be given their own domain, promoting team cohesion and understanding.