Want to Plan Your Ideal Office?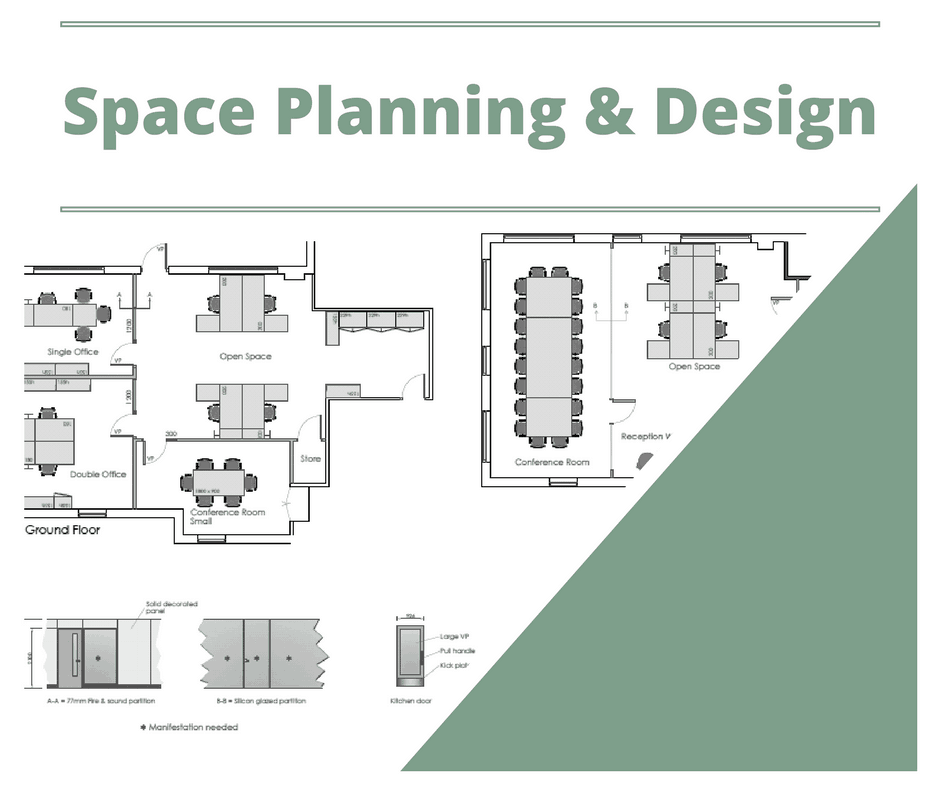 Discover the secrets to mastering space and positioning from office experts, Meridian Interiors Ltd
Taking over new office space can be a daunting prospect. There are many variables that must be accounted for properly to create a productive and enjoyable atmosphere.
How will light from the windows impact workers sitting at screens? What design elements are necessary to evolve your offices from a bland and sterile enclave into a bustling haven of imagination and activity? And of course, will movement throughout the office create a disruption or a smooth foot flow?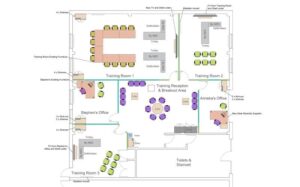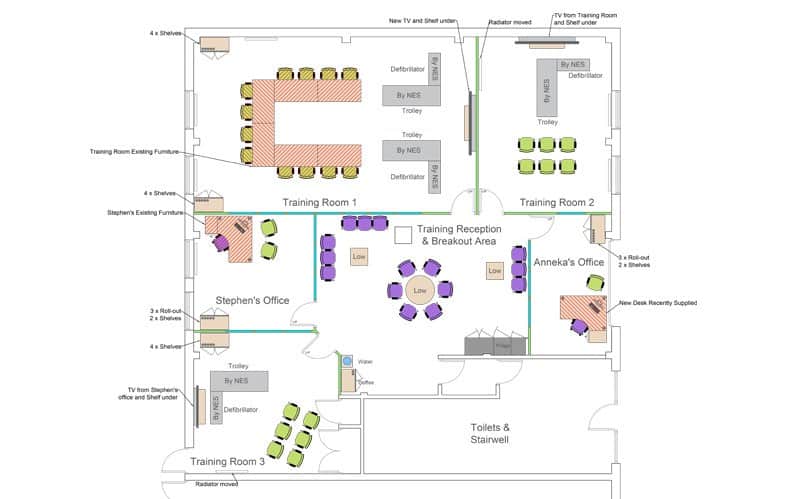 Find a satisfactory office design plan and layout and you will enjoy many clear advantages. Improved morale, increased efficiency and a more pleasant environment for meetings with suppliers and clients will all drive your company growth.
Effective planning is always the first step when it comes to creating a fully functional and aesthetically pleasing office environment. Careful consideration of your needs, requirements, essential functions and worker constraints should form the basis of your approach. Before you even start thinking about design, try to recognise key factors.
For instance, if your salespeople are often noisy, making lots of loud calls whilst generating energy and activity, then it would be advisable not to position this department next to a focused legal or accounting team, who have to meticulously construct detailed in-depth reports and documents. Efficiency should always hold the premier position in your planning hierarchy.
You should then consider the following key areas when planning a new office for your business:
Location
Think carefully about how your employees will access your new premises. Is it worth choosing a desirable city centre office if there is no available parking? With many commercial centres now making it tough on traffic, do you want personnel to arrive in a bad mood due to tailbacks and jams, especially in winter? Purchasing or renting a property on a business park may not have the prestige of those old offices, but this must be balanced against accessibility.
Budget
Again, carefully reviewing the needs of your business will help you understand how to best spend your budget. Do you require good internet and mobile phone access? Are phone lines and internet provision included in the arrangement or will you have to install these through the business, taking a considerable amount of money and time to arrange. Ensure that you have an absolute understanding of what you are buying.
Space Management
One of the vital elements in the success of any office environment is a well thought out layout design. Utilise space saving furniture together with movement dynamics to position each part of your office intelligently, allowing employees to communicate and work together.
Be careful not to make the error of underestimating the space needed for your staff. In London, the respected rule is that every person should have around 100 square feet of space. Often this is broken down into 50 square feet of desk space and then 50 square feet of breakout rooms, toilets and kitchens. Remember that happy people are productive people.
Remember that a successful business will grow. Plan and accommodate for your future alongside your present and allocate areas of the office for new starters, departments or even entirely new supporting services. Combine prudent thinking with optimistic thinking giving you a contingency should you land a substantial order or contract.
Decorative Statements
Much like your marketing materials, business cards and websites, your office's internal environment should be a reflection of your brand. Use corporate and business colour-schemes to outline carpets, wall tones and furniture. Introduce your brand values in frames pictures in offices and meeting areas to underline your ethos to customers.
Once you have established a clear plan for the large-scale planning ideas, it is important to focus in on creating the elements necessary to drive efficiency and function within the business.
Breakout Areas
From lounges and TV areas through to kitchens and more functional spaces, employees will need somewhere at work where they can disconnect from activity and recover their concentration levels.
Many businesses now offer facilities that are in line with their company image. Fun and friendly marketing agencies have computer games and ping pong tables whilst more stately businesses such as accountants use coffee machines, sofas and TVs tuned into Sky News. With psychologists claiming that a break every 50-90 minutes is essential for productivity – can you afford not to plan for relaxation areas in your layout?
Storage
Adequate storage is a necessity for any business. Keeping desks free from clutter and ensuring that important supplies are on hand will help aid productivity. Think about how employees might additionally need to use storage. If you have a business with warehousing or machine shops, it could be a good idea to provide employees with lockable cabinet style storage on an individual basis.
Equally if your business has accrued a large amount of furniture that you have earmarked for use in a future expansion, then why not allocate a whole room for its storage, which can be converted into usable office space later?
Meeting Rooms
What better way to impress your prospective and existing clients that with a quality meeting room? With frosted or embossed glass and air-conditioning, it is possible to create a formal, high class venue, perfect for impressing people. Consider two different types of meeting room too. There's always room for having a separate space from the office floor for employee matters, whilst retaining other premium areas for clients.
Remember that planning your office is the first step in a larger picture of success. Make careful and well-thought out choices to build a comfortable atmosphere for your staff whilst still giving your operating centre the professional profile required to win business.
Whether you want further information, or would like to discuss any refurbishments project's you may have – do not hesitate to contact Meridian Interiors!