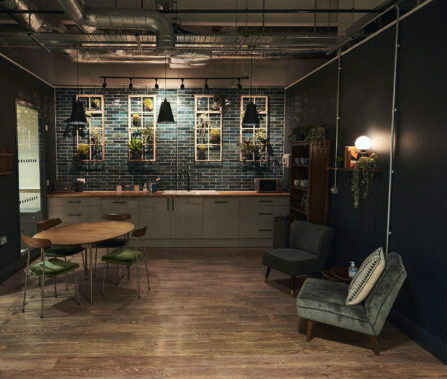 Office Fit Out in Bicester- Perch Studios
Perch Studios, a co-working space in Bicester, had an opportunity to extend their already successful hot desking product at Perch Studios in Bicester. The main aim of the office fit-out was to provide dedicated serviced office accommodation for their tenants. Meridian Interiors were tasked with fitting out the space and linking the two areas together. Point of Difference worked with their office interior fit-out design team to develop a design that was functional for the serviced office market.
Location:
Bicester, Oxfordshire
Taking the office designs, we worked with Point of Difference on the key element of linking the two separate interior office spaces.  This was done by creating an aperture between the two work areas and altering the existing amenity areas to create a seamless transition.
The co-working office space design in Bicester has a high soffit threshold, and this enabled us to be creative with the office design and layout of the cellular office partitions.  Using a mixture of drywall, full height glazed screens and glass doors we were able to create some unusual shaped interior office spaces to be used by employees. Air conditioning alterations, a full redecoration of the office space, power and lighting enhancements and refurbishments of the WC areas all went towards creating this stunning environment.
Features that were added to the office space:
Further enhancements such as the hanging of crittal-style window frames (a black steel frame with glass panels) and entwining these with the client's office green foliage space. This added the final aesthetic touch and provided a stunning aesthetic backdrop and high-quality and superior office design and office interior.
Flooring, Joinery and Furnishing by others.
Get in touch today to find out more about how Meridian Interiors can transform your office space.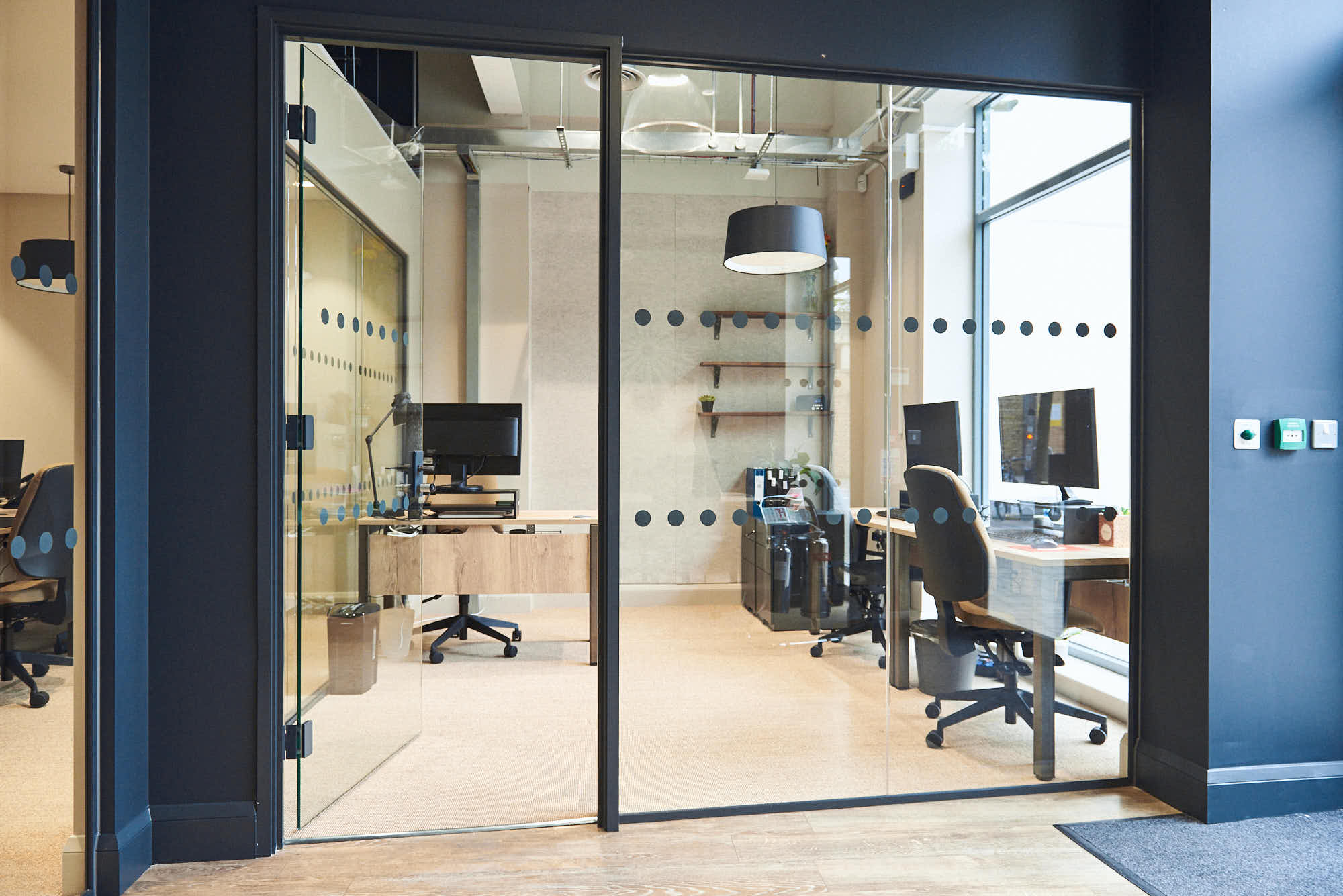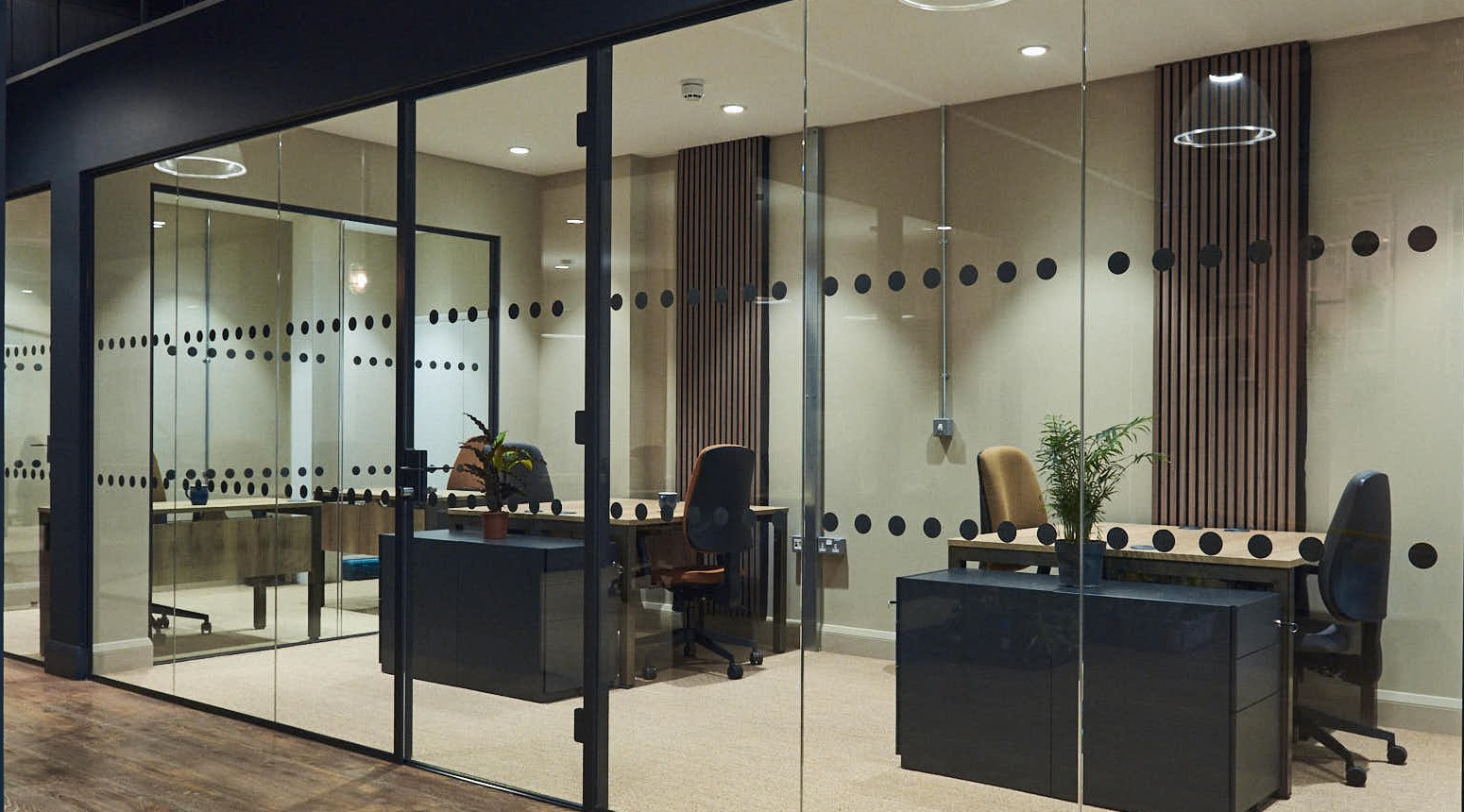 "Perch Studios is an iconic project for us and we were really pleased with the quality of finish delivered by the Meridian team.  They got involved early in the design brief and worked really effectively with us to resolve some challenges presented by the building throughout the office fit out.  We're very happy with the end product."
Ready to discuss your office space?
We'd love to discuss how we can help transform your office space.
Please call one of our team on 0333 3448 772 or click the button below.