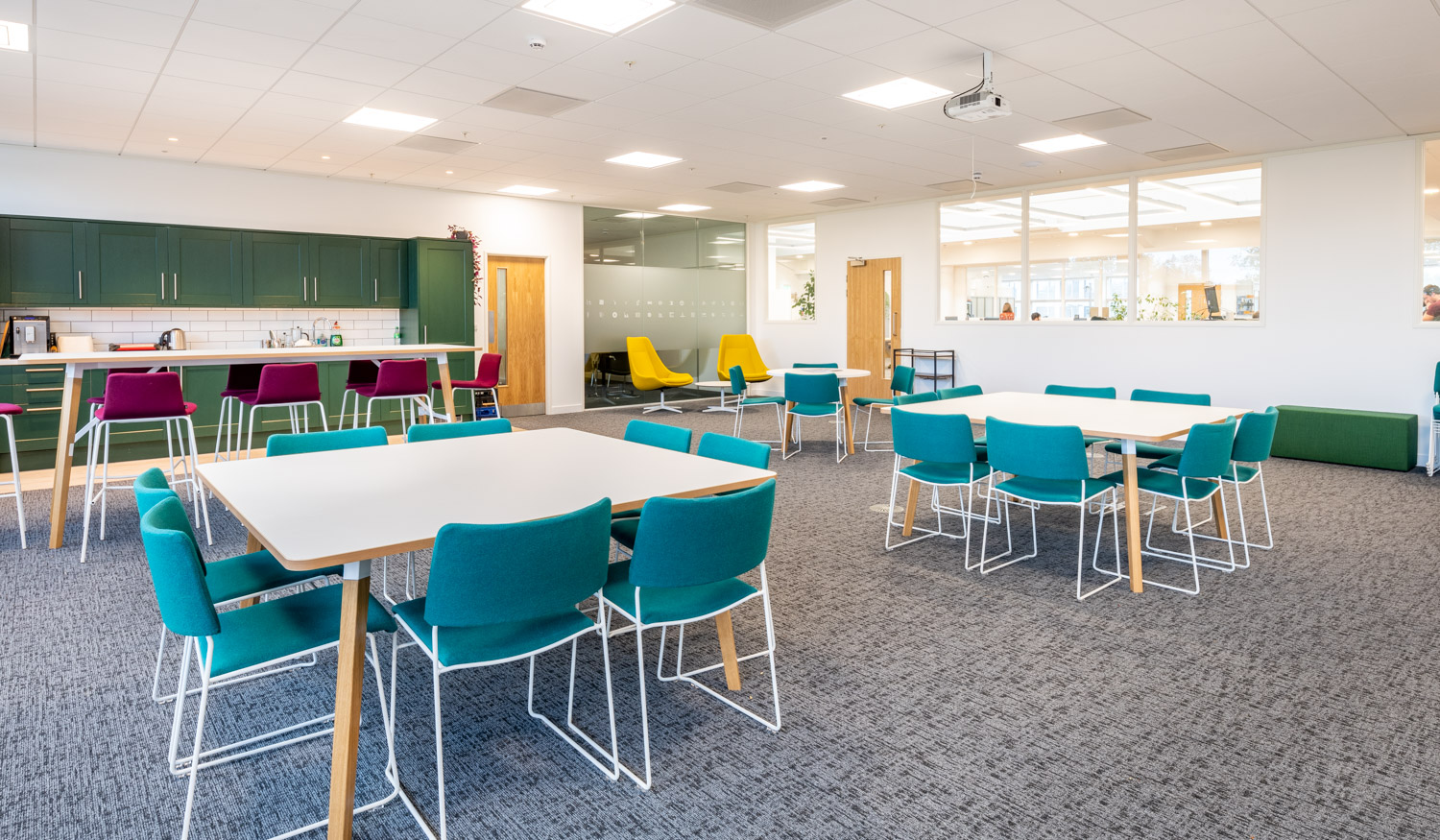 Cat-B Office Fit-out in Cambridge – Springboard
Meridian Interiors were tasked by design partner Optrys Ltd to complete the Cat-B office fit-out of the 1st floor for Springboard Pro Limited's new headquarters, at the heart of Cambridge's science community. The key for this project was the delivery of a new power and data cabling infrastructure under the floor to facilitate the mixture of laboratories, offices and meeting spaces that will enable Springboard to increase their business capabilities. The space was to be complimented with a range of fully glazed and solid partitions, along with vinyl sheet flooring within the laboratory, large breakout and kitchen areas. This would be a facility the Springboard could truly thrive in.
Working with Optrys Ltd, Meridian provided the essentials needed for a functional office…
Data cabling
Power
Sprinkler System
Breakout Area
Kitchen
Carpet tiles
 Meridian developed a detailed programme for the phased working of many trades to first fix the services elements for this project. Covering 10,000 sq. Ft with over 300 metres of electrical distribution, along with over a 1000 metres of comms cabling, whilst completing sprinkler systems alterations overhead, was no mean feat! 
Installing a range of glazed partitions, ensures the light flows throughout the offices, creating a bright and airy atmosphere for employees.
The use of a fresh green colour scheme on the kitchen units works well, complimenting the companies branding.
Applying Meridian's effective project management techniques gained over 20 years within the office interior fit-out industry, we set about delivering this exciting project in good time, to ensure Springboard could relocate into their new home. 
Meridian once again prevailed to deliver a first-class facility of offices and laboratories, with fantastic results.
Workspaces come in all shapes and sizes. If you are planning an office refurbishment, get in touch today and speak to a member of our team on 0333 3448 772 or send an email to [email protected], to see how we can bring your ideas to life!