The Brief
Meridian worked closely with design partner Optrys Ltd to develop the plan for this Cambridge
office refurbishment
. The brief consisted of transforming an existing office space of WCMC Cambridge into a more adaptable and welcoming space for employees. The brief focused on creating a relaxing collaboration area and office breakout space for employees. With a central theme of ethical aesthetics, green spaces and a warm and welcoming environment, the team at Meridian worked to ensure this brief was met throughout the construction process.
A complete office refurbishment and office furniture installation, to include:
Breakout spaces
Lighting 
Decoration
Ceiling work
Glazing work
Joinery 
Flooring 
Our Cambridge office fit-out is an example of using our extensive knowledge and 20+ years of experience to create a unique office space that met requirements. We also ensured the design was in keeping with the existing office layout and company branding. Complete with state of the art appliances including a HyrdroTap for instant boiling water, this office fit-out in Cambridge saw an unused office area become transformed into a practical, stylish office space with modern touches to create an inviting feel.
Get in touch today and speak to a member of our team. Start your journey and transform your office with Meridian Interiors.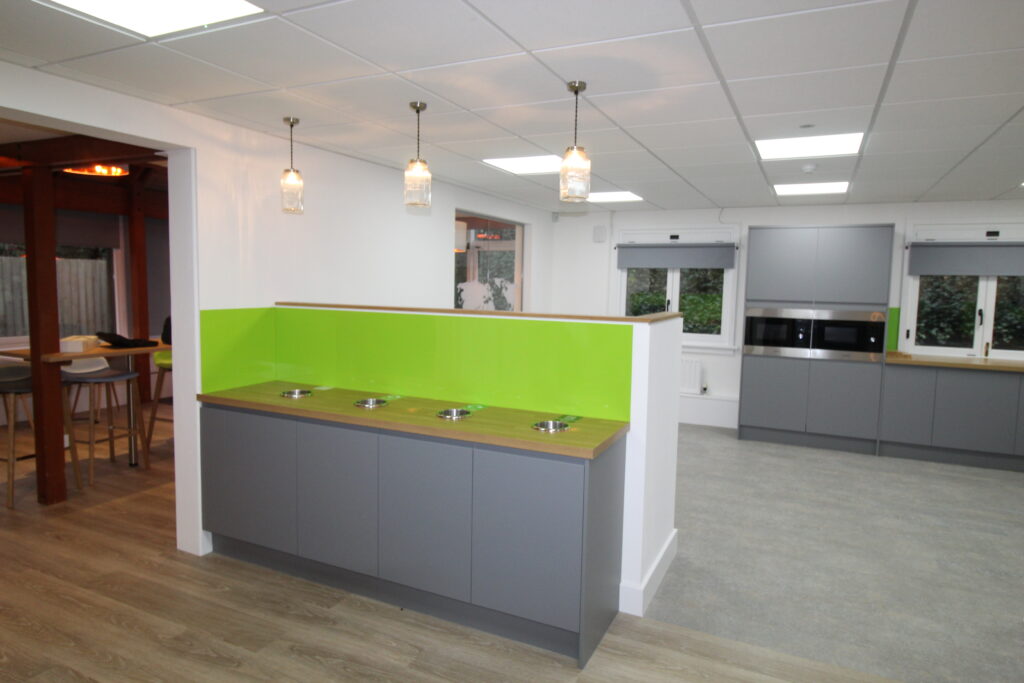 Ready to discuss your office space?
We'd love to discuss how we can help transform your office space.
Please call one of our team on 0333 3448 772 or click the button below.