The Brief
Meridian worked closely with design partner Optrys Ltd to develop the scheme to refurbish the clients existing library/meeting area into a relaxing collaboration hub/break-out area. The focus was very much tuned into to green and ethical aesthetics and to provide a practical, warm, and welcoming environment to work rest and play.
A complete office refurbishment and office furniture installation, to include:
• Demolition
• Ceilings
• Lighting
• Decorating
• Glazing
• Joinery
• Appliances
• Hydro tap
• Lighting
• Flooring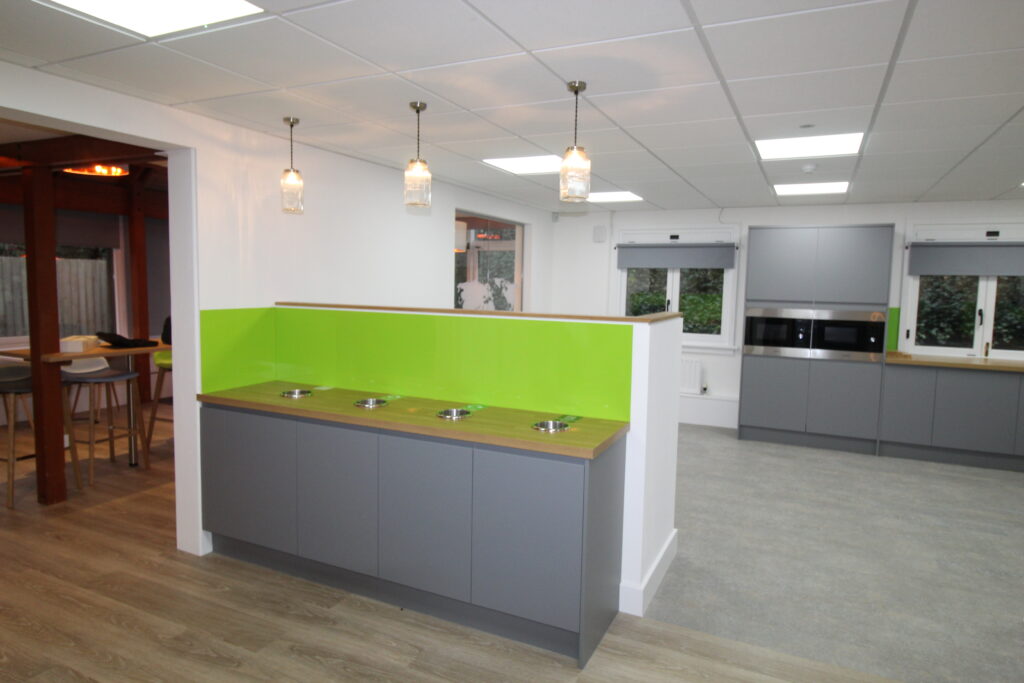 Ready to discuss your office space?
We'd love to discuss how we can help transform your office space.
Please call one of our team on 0333 3448 772 or click the button below.