Office refurbishment in Oxfordshire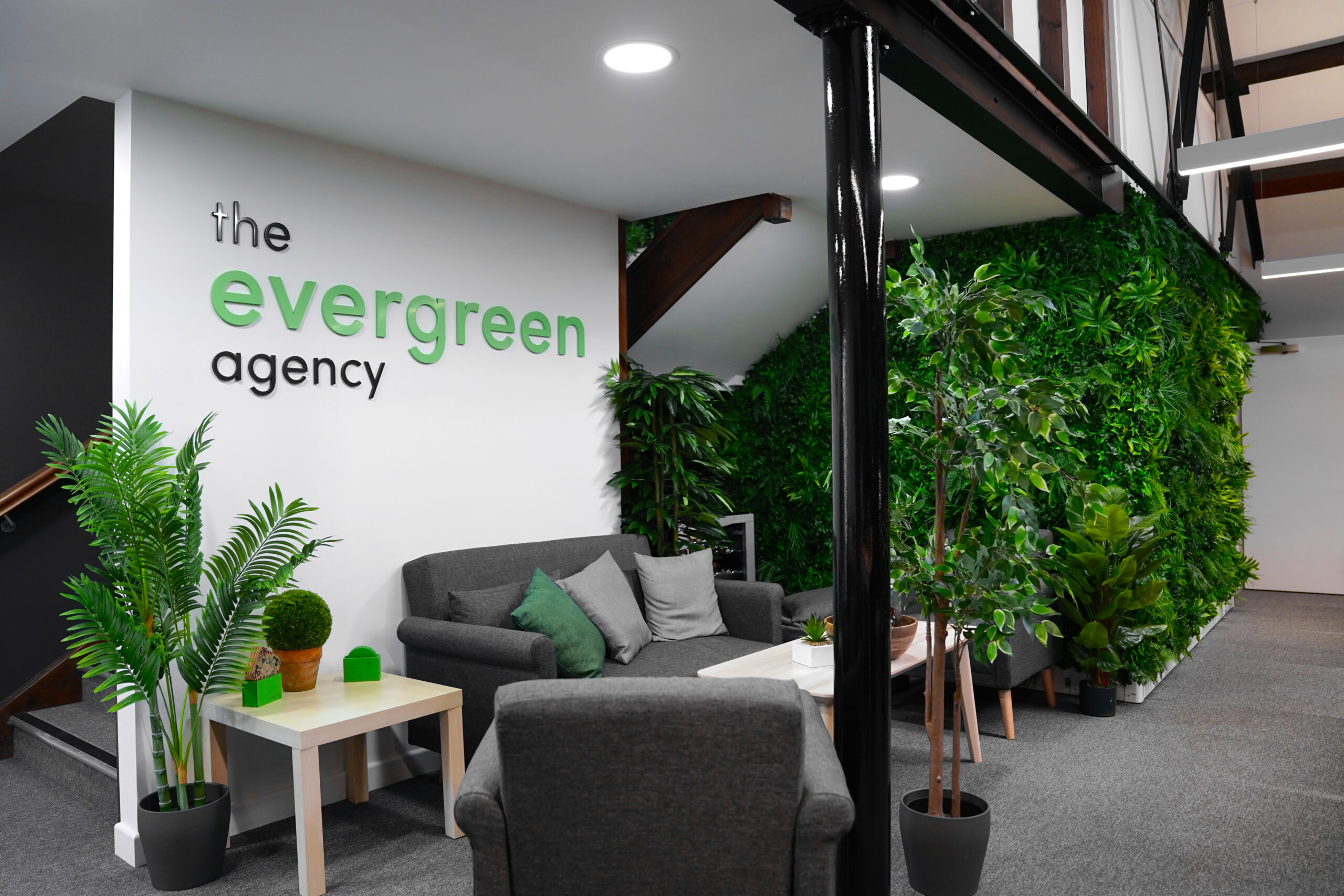 "Working with the Evergreen Agency has been a lot of fun as they are a forward-thinking Bicester based marketing company, who take a lot of pride in their work and working environment. This has been reflected in the office refurbishment they commissioned Meridian Interiors to carry out, over two phases. The addition of biophilia on a couple of their walls acts as a key feature of the design and works well with the company's branding."
Sarah Glover, Office Manager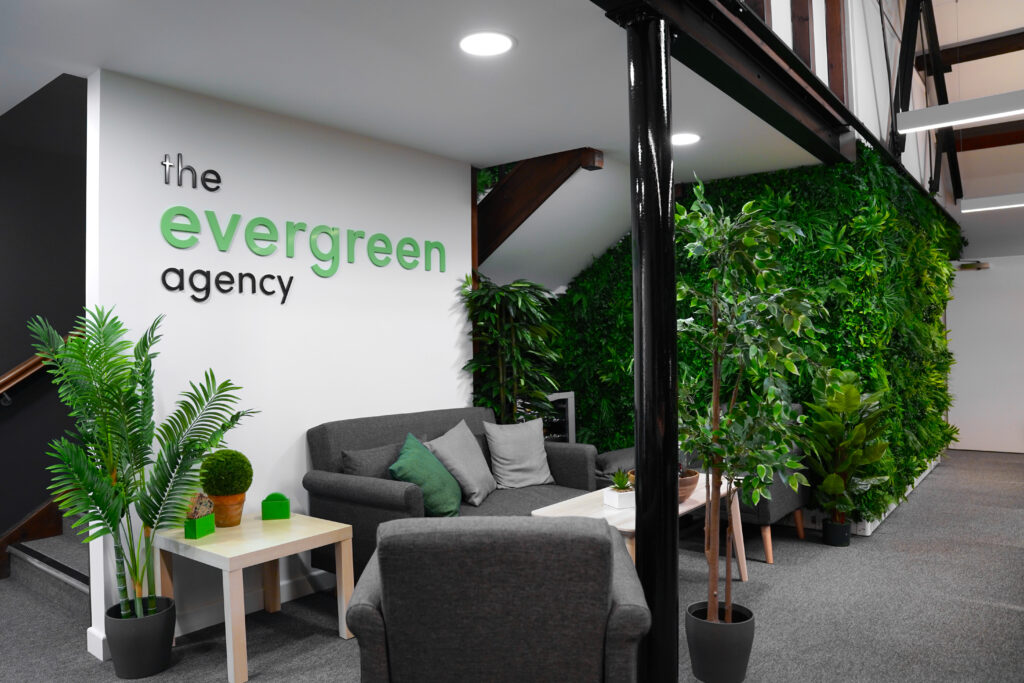 This office refurbishment in Oxfordshire saw Meridian refurbish an existing office space in keeping with the business' design ideas and vision. Focusing on a theme for all things green, it involved installing a new meeting room as well as upgrading the tea-making area to a more modern, well-functional layout.
"Point of Difference offer co-working spaces across Oxfordshire and Buckinghamshire, creating interesting places for people to work alongside each other. Working with Andy Bedwell from Point of Difference at both his Banbury and Bicester workspaces has been a pleasure. As well as working well together, we consistently deliver impressive office spaces, using our expertise and quality craftsmanship."
Paul Dawson, Managing Director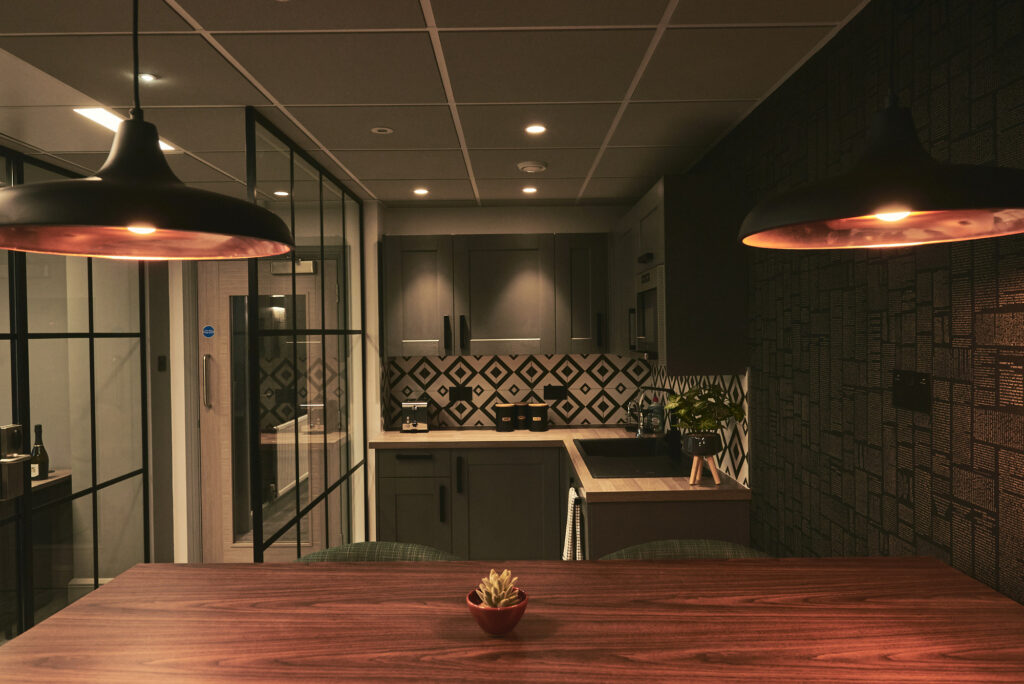 With the brief focusing on an entire office fit out and refurbishment in Oxfordshire – based company Point of Difference main offices. The Oxfordshire office building was refurbished over three floors to bring it up to modern-day standard with design and facilities to match. The Oxfordshire refurb included installing new heating systems and gas pipe relocation, office partitioning, internal and external decoration, new lighting systems and air conditioning. The refurbishment was managed over a time period of 14 weeks and saw us incorporate modern trends that were in keeping with the traditional architecture and heritage of the building.
"Working at Oxfordshire based Purdicom is always interesting, as their offices are located within a converted barn. We enjoyed creating a modern space to reflect the company's technological services but that also complimented the traditional surroundings and building's features. Our fit-out specialists worked really hard to ensure this transformation was a success and our client was happy with their new working environment."
Leon Peters, Project Manager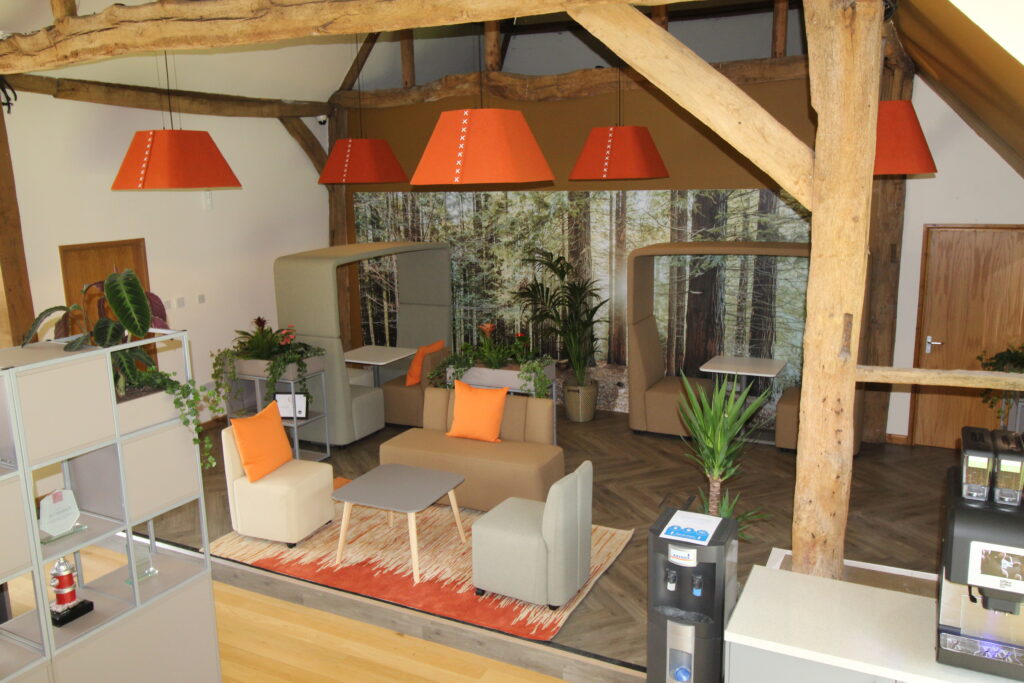 This office refurbishment project in Oxfordshire focused on renovating office space within a converted barn. Ensuring the main features of the barn were considered in the redesign, our fit out included a new glass sliding door and separate manager's office. Meridian Interiors worked to minimise any disruption to office workers and finished the refurbishment, complete with new office furniture and 18 desks, in 4 weeks.
This office design and refurbishment saw Meridian Interiors overhaul an existing warehouse space and transform it into a fully functioning open plan office in 12 weeks. The project brief included kitchen areas, acoustic insulation, space planning and design, and astute project management to ensure the entire Oxfordshire office refurb was finished on time and on budget. The office refurbishment also included refiguring the electrics for optimal use, with sound partitioning for the cellular office spaces.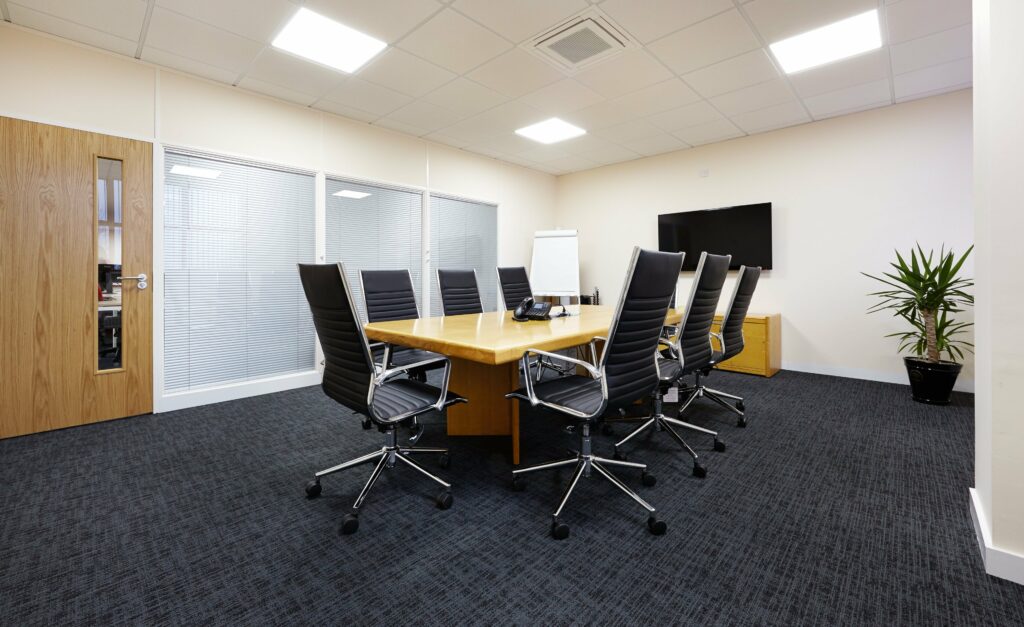 This office fit-out in Bicester was completed over a 9 week period and saw us extend a hot-desking coworking space in Bicester. With modern and contemporary colours we worked closely with the client to create a stylish, welcoming space. With cellular partitions, lighting enhancements and full redecoration we were able to create a stunning interior office space to be used by various companies, linking to areas together seamlessly.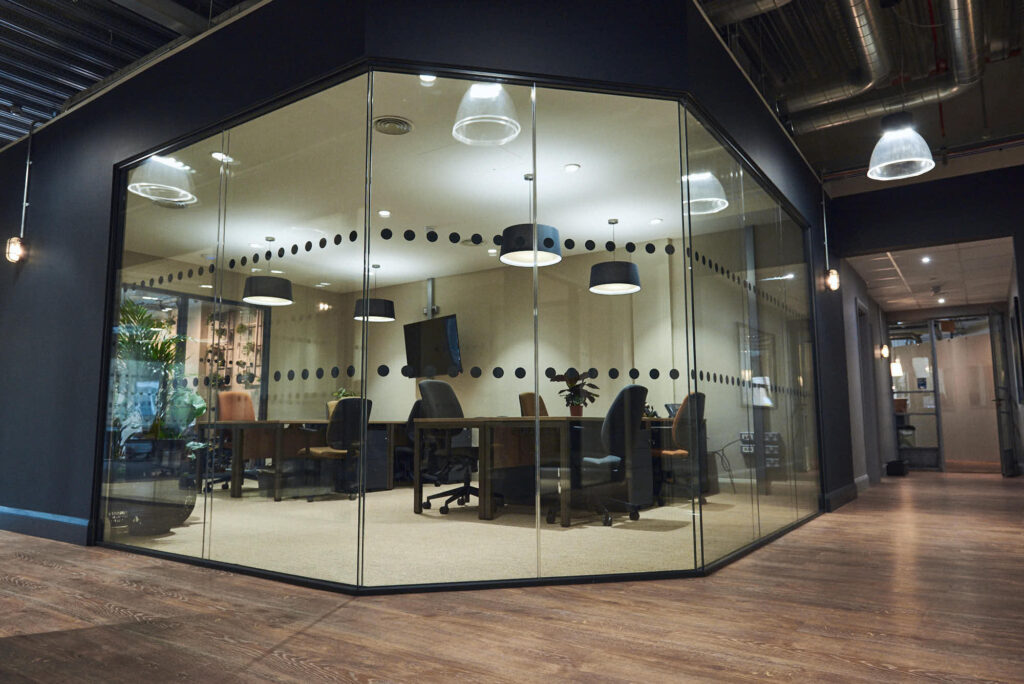 To discover more about our commercial office refurbishment services, click here. Explore our case studies for more information or get in touch with our team to find out how we can help you.